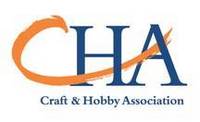 your wholesale crafts distributor for over 60 years.
Elmwood Park, NJ (PRWEB) July 30, 2009
The Craft & Hobby Association (CHA) is pleased to announce that on July 31 - August 1, 2009, CHA will be hosting its first-ever consumer event called the Craft SuperShow held at the Orange County Convention Center in Orlando, Florida. At the Craft SuperShow consumers will discover a broad range of crafts, hands-on make-n-take projects from leading manufactures and retailers as well as 65 top-tier workshops and classes for crafters of all skill sets and ages. With so much more to see both on and off the show floor here are just a few of the must see Show attractions:
The World's Largest Crop Attempt - Charity Event
Be a part of history as the Craft & Hobby Association and Scrapbook Royalty partner to host the World's Largest Crop attempt. The event will feature scrapbook celebrity appearances, product giveaways, goodie bags, door prizes and a charity raffle to benefit the Leeza Gibbons Memory Foundation. All crop attendees can be entered to win A Scrapbookers Dream! door prize worth about $1,000! The prize is a completely stocked, professional-grade, two part stacking wire rack system that stores and displays 25 sheets each of 48 packs of beautiful Paper Accents™ Cardstock. Acid free, lignin free, buffered, and archival quality, the heavy card stock is a must have for scrapbooking, card making, rubber stamping and all paper crafts. This prize was offered by Paper Accents, which are proudly distributed by Petersen-Arne, "your wholesale crafts distributor for over 60 years." Friday - 5pm-11pm, $20.00 fee
The World's Largest Beaded Photo Mosaic
Fourth grade students from every state used PhotoPearls® to create a 9' x 11 1/2' photo mosaic of President Obama made up of more than 350,000 hollow plastic beads, becoming the world's largest beaded photo mosaic. Stop by booth #2401 to view it in person for free and sign-up for a beading demo! Open during show hours
Mantastic Crafting Area
You won't want to miss this area geared towards guys at booth #2215. Patrick Murillo, Mark Montano and Tandy Leather Factory will be guiding you through some free "mantastic" hands-on make-n-takes projects for and inspired by men! Come by and you'll have the opportunity to win a Deluxe Leather Craft Kit from Tandy Leather Factory and copies of the recently released book "Popular Mechanics ManCrafts," and other books from Sterling Publishing. Additionally, stop by, test drive and enter to win a Project Runway Limited Edition LB6770 PRW computerized sewing and embroidery machine that brings new creative potential to any designer's palette. One lucky winner will tote the machine home using the included Project Runway rolling luggage. Make a statement with unique design, dimension and texture with the LB6770 PRW from Brother International Corporation. Friday - 10am-12pm, Saturday 2pm-5pm
Terri O's Crafty Boot Camp
Learn some of the hottest craft techniques and walk away with incredible finished craft projects. Visit booth #1801 for a FREE training session from two-time Emmy Award winning TV personality, author and Home Arts Expert, Terri O. Daily 10am, 12pm and 2:30pm
America's Next Top Crafter
Come by booth #1801 to participate in the America's Next Top Crafter event - a fast paced, high-energy crafting competition where selected Craft SuperShow attendees face-off to show their creativity, ingenuity, and crafting skills. Participants will be randomly select from the audience to compete in front of a panel of judges for exciting prizes and the title of America's Next Top Crafter. Daily 11:30am and 3:30pm
Craft SuperShow Theater
Stop by the Craft SuperShow Theater in booth #2311 to see craft demos, fashion shows, celebrity appearances and more! Get there early - seats are available on a first-come, first-served basis! The full schedule of events is posted online at http://www.craftsupershow.com.
Kids Zone
The Kids Zone in booth #1839 is the place for kids to let their creativity shine. Stop by for lots of hands-on crafting fun, a bounce house, balloon twister, caricature artist, and lots of surprises just for kids! All children must be accompanied by an adult. Friday - 11am-5pm, Saturday - 10am-4pm
Quilting Display
Come and see the beauty, creativity and enjoyment of quilting & sewing! Stop by booth #1806 to view a collection of quilts and sewing projects from the stars of QuiltersTV.com. See what the stars have created and learn how you can do it too! Open during show hours
The Craft SuperShow is open to the public and is the place to buy the hottest craft products, experience the coolest make-n-take craft projects, attend professional-grade education from industry experts, meet craft celebrities and participate in product demonstrations in a family friendly, air conditioned environment. Tickets to the Craft SuperShow are $14 for two days, $10 for one day with children under admitted 10 free with paid adult admission. For more Craft SuperShow information including hours, special discounts, a complete list of crafting celebrities, workshop classes, event sponsors, and other show events please visit http://www.craftsupershow.com.
# # #