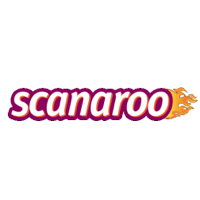 I look at the world through a rather customer-centered pair of goggles. When I saw Cerado's application, Scanaroo, I remember thinking 'Whoa!' This is something that customers can actually use
Half Moon Bay, CA (PRWEB) July 28, 2009
Cerado, Inc., a provider of mobile and web-based software and services, announces the release of Scanaroo, an iPhone application that liberates loyalty card carriers from cumbersome plastic, forever. Like feng shui for your wallet, Scanaroo de-clutters and simplifies your life. This revolutionary app can be downloaded now from the iTunes App Store for $0.99.
Using the phone's camera, Scanaroo takes the loyalty, insurance, membership and other cards people carry in their wallets, and converts them to digital form that is stored on the iPhone for easy retrieval exactly when needed. This means no more fumbling around at the check out counter trying to find the right card at the bottom of your bag. The end result: a trimmer wallet and a happier customer with more time and money to spend with friends and family.
Loyalty cards have their rewards, but the problem is they frequently go missing from your wallet and take up tons of space. It can be a frustrating experience digging around for just the right card at the counter or worse, not finding the card at all. Scanaroo simplifies this awkward process, by eliminating the need for the physical card.
"I look at the world through a rather customer-centered pair of goggles. When I saw Cerado's application, Scanaroo, I remember thinking 'Whoa!' This is something that customers can actually use," notes Paul Greenberg, CRM analyst and ZDNet blogger, and author of CRM at the Speed of Light (4th edition, October 2009).
"What makes Scanaroo great is that it does what mobile applications need to do - it aggregates and manages the information and programs that most of us use as consumers. All the loyalty program cards, all the insurance cards, all the cards that have value to us can be simply part of your mobile device. Cerado CEO, Christopher Carfi, has always had the customer foremost in his mind, and he proves it again with this app," says Greenberg.
Cool Scanaroo Features:

Add a new card by taking a photo with your phone camera
Create a unique icon for each card by simply taking a photo
Supports both bar-coded and non-bar-coded cards
Protect yourself with a 4-digit passcode that can be turned "On" or "Off"
Enter card names and descriptions into the system
Edit and delete cards from the system
About Cerado
Founded in 2002, Cerado, Inc. creates mobile and web-based solutions that enable businesses, associations and organizations to better connect and understand their customer and member communities. For information, http://www.scanaroo.com and http://www.cerado.com.
###