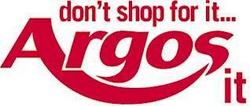 Milton Keynes (PRWEB) July 30, 2009
Argos, the UK's leading general merchandise retailer, has launched its 72nd catalogue packed with more than 19,000 products aimed at helping the nation live for less. The launch reflects consultation with a panel of 5,000 customers in which 47% said the cost of living remained their main concern and delivering value on essentials was seen as critical.
The new catalogue, the essential book of value soon to be found in around 18 million homes, contains more than 300 products in the Argos Value Range, which has doubled year-on-year the number of low cost everyday essential items such as bedding, heating and batteries. The catalogue will also feature an increase in the number of lowest priced, and often market beating deals (WOW's), on goods customers most want such as TVs, cameras and bikes.
Argos managing director, Sara Weller says: "The new Argos catalogue shows our commitment to helping customers during challenging times by focusing on what they tell us they want. We have a panel of 5,000 customers who we talk to about key issues to ensure we are well positioned to react quickly to their changing needs. As a result the new catalogue gives customers great value on essentials, deals on the products we know they want, style for less and added value wherever we can offer it."
Weller continues: "We have worked hard to reduce price points in key areas such as sports equipment and have acquired brands such as Bush and Chad Valley so we can offer more for less. Our customers tell us spending on their children is likely to be protected so, as the nation's leading toy retailer, buying Chad Valley was an opportunity to rescue one of the UK's oldest toy brands. We will have 122 great value items in a range that kids will love and parents will remember."
The Argos customer research also shows that people are spending more time at home as the 'don't move, improve' trend continues. As a result the catalogue features many trends-led fashion items, alongside everyday essentials and an extension of the Premium range to include new luxury products for less.
Ensuring customers can achieve personal style for less, the new catalogue features a second jewellery and watch collection from High Street style icon Coleen Rooney and a new, exclusive jewellery collection from top designer Giles Deacon.
The research also shows that customers value the highly convenient multi-channel model that Argos offers. The Internet accounts for over a quarter of Argos sales and Check & Reserve (where customers can see the real-time stock position and reserve products in their local store for collection immediately or when convenient) helps make their life easier.
This catalogue continues to demonstrate Argos' commitment to responsible retailing as it is made from fully sustainable sources and is 100% recyclable, with independent certification by the Programme for the Endorsement of Forest Certification Schemes (PEFC) for the first time. Recent research showed that 78% of customers currently recycle their catalogue so Argos continues to encourage customers to recycle their catalogues using either local kerbside collection schemes or by returning them to their local Argos store.
The new Argos catalogue will be available to collect from more than 700 Argos stores from Saturday 25 July 2009.
For more information contact iris PR:
Emily Blewett / 020 7654 7697, 07989 431 242
Amy Richards / 020 7922 8126, 07887 992 177
Press office: 020 7922 8111
Notes to editors:
New to the 72nd Argos catalogue:

Contract mobile and broadband
New home fashion range for the Inspire Collection, Medina
Exclusive Police watches
Exclusive Coleen and Giles Deacon jewellery collections
Beds for toddlers
Chad Valley toy collection, with over 120 products including 53 new lines
Bush brand extension into White Goods and landline telephones
Bush TV range (19 in to 42 in)
Exclusive Andrew Barton and Vo5 haircare ranges
Adidas basic technical sportswear clothing range
Lucozade sports nutrition range
About Argos:
Argos is a unique retailer recognised for choice, value and convenience. It sells general merchandise and products for the home from over 700 stores throughout the UK and Republic of Ireland, online and over the telephone. In the last financial year, Argos sales were £4.3 billion.
Argos serves over 130 million customers a year through its stores. On average, 18 million UK households, or around two thirds of the population, have an Argos catalogue at home at any time.
Argos expects to add around 20 stores this year. Its internet site, http://www.argos.co.uk, was the most visited high street retailer online in the UK in 2008.
Argos is part of Home Retail Group, the UK's leading home and general merchandise retailer.
# # #