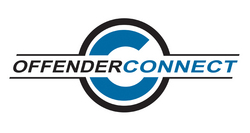 We really wanted to add more self-service options online for our customers and OffenderConnect.com provides us with those options
Altoona, Pennsylvania (Vocus) July 29, 2009
Inmate Telephone, Inc. has added the OffenderConnect.com (http://www.offenderconnect.com) portal to provide additional service and support to families and friends of inmates who have Inmate Telephone, Inc. telephone service at the facility where they are incarcerated.
OffenderConnect.com replaces the InmateBanker.com (http://www.inmatebanker.com) and ITI Bill Pay (http://www.inmatetelephone.com) web sites used by nearly fifty thousand customers currently, offering existing services as well as several new services. The OffenderConnect.com portal allows ITI customers to open a telephone account, deposit funds onto inmate commissary and telephone accounts, check balances on their telephone accounts, view prior statements and payment histories, move money on telephone accounts between participating facilities and close accounts online.
"We really wanted to add more self-service options online for our customers and OffenderConnect.com provides us with those options," said Matt Caesar, Chief of Product Development for DSI / ITI. "OffenderConnect.com provides our customers with a convenient, twenty four hour service to enable them to handle many of the tasks that they've told us they wanted to be able to manage themselves. Another benefit is that OffenderConnect.com provides us with a platform to quickly add additional services to better serve inmate family and friends in the future."
English and Spanish language versions of OffenderConnect.com are available to provide access for the diverse population of inmate families and friends that ITI serves throughout the United States.
Existing Inmate Telephone, Inc. customers who currently use ITI Bill Pay and InmateBanker.com may optionally register to convert their accounts into OffenderConnect.com accounts until August 3, 2009. After August 3, all existing ITI customers who wish to access their accounts will have to create an OffenderConnect.com account. "The good thing for our customers is that they don't lose anything in the transition," said Caesar. "They get all of the new features and benefits of OffenderConnect.com and all of their payment history and information imports right into their new OffenderConnect account."
Those interested in learning more about inmate telephone services may visit Digital Solutions / Inmate Telephone, Inc. at http://www.dsiiti.com, or contact DSI / ITI by calling (888) 222-3081.
About Digital Solutions / Inmate Telephone, Inc.
Established in 1984 in Altoona, Pennsylvania, Digital Solutions Incorporated (DSI) is a privately held technology company that specializes in automating corrections agencies. Its sister company, Inmate Telephone Incorporated (ITI), was founded in 1994 to create and maintain state-of-the-art inmate phone systems for correctional facilities.
More than twenty years of successful implementations in over four hundred agencies has enabled DSI / ITI to become the leading provider of software solutions to the corrections industry. The company attributes much of their success to the practice of involving users in the design phases of the application development process - input that is critical in enabling the company to continually improve, while building a sense of ownership among the communities they serve.
For more information, please visit http://www.dsiiti.com
Contact:
Thomas Brence, Director of Marketing
Digital Solutions / Inmate Telephone, Inc.
ph. 888.222.3081
fx. 814.949.3307
# # #