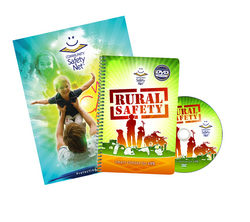 At CSN, our mission is to protect kids for LIFE
Kansas City, MO (Vocus) July 29, 2009
Community Safety Net, a leading provider of educational safety resources for children, is expanding its reach to help protect young people in all 50 states. The expansion, which is currently focused on Iowa, Wisconsin, Minnesota, and Missouri, is intended to support the company's "Mission Possible" initiative.
"Mission Possible" aims to make CSN resources available to all children in North America by January 2010. In support of this goal, CSN is currently seeking friendly, enthusiastic, dedicated, individuals to work closely with community leadership partners who are committed to child safety.
This rewarding full-time opportunity is ideally suited for self-motivated individuals who enjoy travel and meeting new people, and truly care about protecting kids. Past sales experience is less important than excellent interpersonal skills and a sincere desire to help children, in order to succeed as a Project Coordinator with CSN.
"At CSN, our mission is to protect kids for LIFE," says Corey DesJarlais, National Safety Director of Community Safety Net. "Our materials have been proven to help protect children from harm, while educating parents and guardians on a variety of safety topics. That's why the dedicated members of our team not only earn a good living — they also go to sleep every night knowing that they've helped to make a difference in kids' lives."
Community Safety Net is a family-run, values-oriented company that produces a series of highly regarded safety resources created especially for kids. To date, over three million children in the United States and Canada have benefited from CSN materials.
To learn more about the company and this rewarding career opportunity, please visit http://www.communitysafetynet.com/career.
###