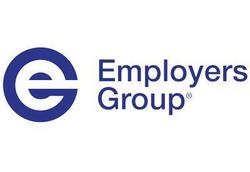 Los Angeles (PRWEB) July 30, 2009
In a world where companies are under ever-increasing pressure, Employers Group now offers an online training center to help companies not only save money, without sacrificing quality, during the recession; but also to elevate the skill level of their employees and to comply with increasing government regulation.
Employers Group has unveiled a self-service online training program that enables companies to cost effectively train employees in productivity and compliance-related issues. The online training center can be accessed from anywhere in the country, or the world for that matter. Courses include: harassment prevention, communication skills, customer service, selling, finance, safety, supervisory and management development, and computer skills.
Employers Group has identified these critical topics as the most-needed by today's employers and has designed an online training center that provides access in minutes. Companies can go to http://www.employersgroup.com/onlinetraining and sign up for training programs costing as little as $15 for an entire suite of courses. Just as good, the online training center provides immediate access and requires little administration, keeping workload down for individual trainees and the training administrator.
Individual courses are available for purchase, or companies can choose from a mix of pre-selected courses for further discounts. Employers can also license the entire library of courses for one individual or over 1,000 employees. For more information, and to reserve online training, visit http://www.employersgroup.com/onlinetraining.
This press release was distributed through eMediawire by Human Resources Marketer (HR Marketer: http://www.HRmarketer.com) on behalf of the company listed above.
###