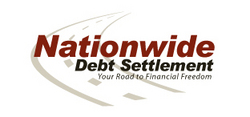 Save our Summer Blood Drive, AZ Family Christmas Angel, Komen 3-Day, Bottled Water & Hat Drive, Homebase Youth Services
Phoenix, AZ (PRWEB) July 31, 2009
Nationwide Debt Settlement is committed to excellence in their field of debt settlement and is also proud to sponsor the outreach projects of AZ FAMILY PASSION TO ACTION Volunteerism Initiative.
Nationwide Debt Settlement does not want to only help consumers overwhelmed with credit card debt but also the community at large. By sponsoring the efforts of AZ Family Channel 3 Passion to Action as well as participating in the projects such as "Save our Summer Blood Drive, AZ Family Christmas Angel, Komen 3-Day, Bottled Water & Hat Drive, Homebase Youth Services", just to name a few of the efforts, they are demonstrating their commitment to giving back throughout the community and throughout the year.
Not only does Nationwide Debt Settlement provide monetary sponsorship to the programs but they also have each of their employees pick one or several of the Arizona Cares Passion to Action events in which to volunteer and the employees are paid their salary while participating!
What does Nationwide Debt Settlement represent as a business? Nationwide Debt Settlement is known for being one of the few REPUTABLE debt settlement companies in Arizona. Nationwide Debt Settlement is a 2008 Better Business Bureau Ethics Award nominee, Phoenix Chamber of Commerce Impact Award nominee and the owners Sarah and Julie Leineke are USOBA Board of Directors Membership Co-Chairpersons. Nationwide Debt Settlement, located in Phoenix, AZ is dedicated to education of consumers on why it is vital that debt settlement companies adhere to compliance with the Federal Trade Commission and also ethical standards inside the debt settlement industry.
With the economy in the downturn it has been recently there has been a huge increase in bankruptcy cases. Education on what is available besides bankruptcy is a key function of Nationwide Debt Settlement. Debt settlement rather than bankruptcy can give the satisfaction of paying a reduced amount of debt off instead of having the sometimes negative effects of bankruptcy which can remain on the credit file for 10 years. Debt Settlement business has seen a large increase too with business tripling in the past year. With all that is happening, a word of advice is to really look at the options available and to very carefully check the business chosen to help with debt settlement. Look them up online; see if they appear on rip-off report. Are consumers complaining about the company? If so, continue researching! Other reputable organizations that debt settlement companies should be affiliated with are USOBA, TASC and IAPDA.
So, because of all the serious concerns financially and personally for individuals and families of these much harder economic times many people are contending with, Nationwide Debt Settlement has a strong desire and real commitment to helping with not just building their own business but doing what is needed in their community of Phoenix, AZ to help others and make a difference. Nationwide Debt Settlement is so pleased to be a part of financial and personal support to the great programs of Arizona Cares Passion to Action. We invite others to join the volunteerism initiative. These programs and volunteer initiatives are not just seeking financial assistance, but equally important, they are looking for your time.
To find out more on ethical debt settlement, contact Nationwide Debt Settlement through the website: http://www.nwdsonline.com or by phone at 866-654-6937 for a FREE consultation and FREE budget analysis.
###