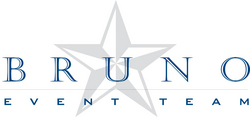 Omaha Country Club is very excited at the opportunity to host this prestigious event. This is an important event for our community. Understanding the scale of it, we selected Bruno Event Team as our management team based on their strong reputation in running successful golf events, especially with Major USGA championships
Birmingham, AL (Vocus) July 31, 2009
Bruno Event Team has been selected as the management team for the 2013 U.S. Senior Open Championship, to be held July 29 - August 4, 2013 at Omaha Country Club in Omaha, Nebraska.
The U.S. Senior Open is one of 13 United States Golf Association (USGA) Championships held annually throughout the country. The championship features the best senior golfers (age 50 and over) competing for the National Championship; golfers expected to compete include: Fred Couples, Paul Azinger, Mark Calcavecchia and Colin Montgomerie.
"Omaha Country Club is very excited at the opportunity to host this prestigious event. This is an important event for our community. Understanding the scale of it, we selected Bruno Event Team as our management team based on their strong reputation in running successful golf events, especially with Major USGA championships," explained Patrick Duffy, General Chairman of the 2013 U.S. Senior Open Championship.
Bruno Event Team's experience includes the 2004-2009 U.S. Senior Opens and the 2004-2008 U.S. Women's Opens; they will also manage the 2010 U.S. Senior Open and the 2010 and 2011 U.S. Women's Opens. In addition to the USGA championships, the Golf Division of Bruno Event Team currently manages the Regions Charity Classic (Champions Tour - Birmingham, AL), Principal Charity Classic (Champions Tour - Des Moines, IA), Navistar LPGA Classic (LPGA Tour - Prattville, AL), Bell Micro LPGA Classic (LPGA Tour - Mobile, AL) CVS/pharmacy Challenge (LPGA - Danville, CA) and the South Georgia Classic (Nationwide Tour - Valdosta, GA).
Gene Hallman, President and CEO of Bruno Event Team stated, "We are excited to partner with Omaha Country Club on this great championship. Together we will make this the most successful Senior Open and surpass the attendance records held by the 1999 Senior Open which was held in Des Moines, IA."
Sean Sovacool, Bruno Event Team Executive Vice President will be responsible for the overall management of 2013 U.S. Senior Open. Sovacool was the Championship Director for the 2004 U.S. Senior Open at Bellerive Country Club in St. Louis, MO and currently oversees five future USGA Championships for Bruno Event Team including the 2009 U.S. Senior Open at Crooked Stick Golf Club in Carmel, IN. The on-site championship staff will begin in Omaha in July 2010.
ABOUT BRUNO EVENT TEAM:
Bruno Event Team is experienced in all facets of event management, employing a year-round staff of 60+ employees in eight offices around the country. Bruno Event Team services each client with expertise in strategic planning, marketing, advertising, public and media relations, ticket and merchandise sales, sponsor relations, hospitality consulting, event operations, event financial planning/accounting and volunteer coordination.
ABOUT THE U.S. SENIOR OPEN
The 34th U.S. Senior Open to be held July 29 - August 4, 2013, will bring a field of 156 of the world's best professional and amateur senior (over the age of 50) golfers to Omaha Country Club. The U.S. Senior Open will be the second USGA championship staged at Omaha Country Club; the course last hosted the USGA in 1941 with the U.S. Amateur. NBC and ESPN will provide more than 16 hours of television coverage of all four rounds of the Championship.
###