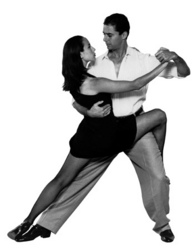 Members are free to rate videos and ask question or make comments on them. They can also promote their own Argentine tango events, photos, and videos, and link directly to their own websites
Concord, CA (Vocus) July 30, 2009
Phil Seyer, founder of Argentine-tango.com announced today he is offering a free social networking website for those interested in Argentine tango. The site offers tango videos, Argentine tango music, photos, forums, blogs and online chat. A limited quanity of rare instructional tango videos featuring Argentine tango master instructors are also available for purchase.
Some of the tango masters (to name just a few) include: Jaun Bruno and Alcibiades, Esther and Mingo Pugliese, Gustavo Naviera and Olga Besio, Pocho Pizarro and Stella Barba, Lampazo and Pocha, Maria and Roldolfo Cieri, Puppy Castello and Graciela Gonzalez, Petaca, Tete and Siliva, Procho Pizarro and Stella Barba, Pulpo and Luiza.
Rare Instructional videos created and edited by Daniel Trenner are also available for purchase while they last. Daniel Trenner traveled to Argentina many years ago and video taped and preserved the dance steps of scores of tango masters. Daniel Trenner is credited with bringing tango to North America. Before Mr. Trenner's work, North Americans knew just two kinds of tango: American tango and the so called "International Tango" (which appears to have originated in England.)
Many free online videos, including tango documentaries as well as a short humorous tango drama are available. For example, the film entitled Tanghi Argentini with English subtitles tells the story of an office worker who meets a lady on the Internet and falls in love with her. He makes a date for a milonga (tango dance party), but he doesn't know how to tango. He begs a coworker to teach him, but is turned down. He continues to importune his coworker and impresses him by running down a flight of stairs to beat him to the ground floor. Enjoy! This film was nominated for the 2008 Academy Award for Best Live Action Short.
Another interested video shows how 3 well-known and very young Japanese band girls (Miyu, Mizuho, Takayo and Maiko from the band ZONE) learn tango in an attempt to be more mature, sophisticated women. Although the video is in Japanese, Mr. Seyer and his Japanese wife Kumiko provide a commentary in English to help viewers understand what is happening.
"My Argentine tango website is not just about selling tango videos," said Seyer. "People from all over the world are joining because they love Argentine tango and want to connect with others and share their passion for Argentine tango and perhaps learn something new. We have members from countries like Sweden, Portgual, the Phillpines, Korea, Australia, Canada, United States, Lebanon, Greece, and Egypt. New people are joining every day. It seems like Argentine tango is really more international than the so called 'International tango'."
Besides free online tango videos, Seyer's tango website contains blogs with still photo out takes from some of the videos along with written narrative to help explain what is happening in the video. This is a unique feature not found in most other websites that just contain multiple videos without stills or written narrative.
"Members are free to rate videos and ask question or make comments on them. They can also promote their own Argentine tango events, photos, and videos, and link directly to their own websites," said Seyer.
To learn more or join this Argentine tango website, users may visit Mr. Seyer's main tango website Argentine tango.com A link to Mr. Seyer's social networking tango website with free online tango videos is available there.
# # #