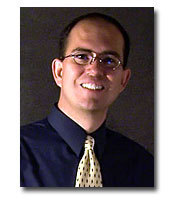 Most people neglect their personal career management because they are so focused on their current company and that's a disservice to themselves
Capitola, CA (PRWEB) July 30, 2009
In the latest HR Market Share podcast from HRmarketer.com, Jason Alba offers advice on how people can use social networking tools to brand and pitch themselves for better career management. Alba is a speaker, author, consultant and founder of JibberJobber.com, a personal relationship manager that allows people to manage a job search and optimize networking relationships.
Alba provides specific advice on the importance of personal branding and networking for career management, regardless of whether a candidate is actively job searching.
"Most people neglect their personal career management because they are so focused on their current company and that's a disservice to themselves," said Alba. "People should not work less for their company but individuals need to think about their next transition."
Alba notes that the government predicts each individual will be in transition every three to five years. Unfortunately, not all transitions are voluntary and individuals need to be prepared and put themselves in a better position for a job search, should the need arise.
"You have to own your career because nobody cares about it more than you do, with the exception maybe of your mom or your spouse," said Alba.
In September 2007 Alba wrote a book titled I'm on LinkedIn – Now What???. During the podcast, Alba shares tips on how to most effectively use LinkedIn to network and to represent work skills for maximum career management.
To access HRmarketer's podcast with Alba, you can listen to it on our HRmarketer blog, subscribe to HRmarketer's HR Market Share podcast in iTunes or access through Hipcast.
HRmarketer's HR Market Share podcast covers hot topics in the HR space; recent mergers, acquisitions and earnings; recent HR supplier news; what's working in marketing and PR and what's not; interviews with HR suppliers and other marketing, PR or business thought leaders.
About HRmarketer.com
HRmarketer.com is a division of Fisher Vista LLC, a marketing software and services firm focusing exclusively on the human capital industry. Through its marketing and public relations services, the company has worked with nearly 500 human resource and employee benefit service providers, helping them generate publicity, website traffic, sales leads and improved SEO.
This press release was distributed through eMediawire by Human Resources Marketer (HR Marketer: http://www.HRmarketer.com) on behalf of the company listed above.
###