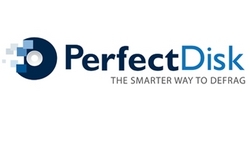 We're extremely happy to be partnering with Applied Innovations for the defragmentation needs of its infrastructure and its clients
Gaithersburg, MD (Vocus) July 31, 2009
Raxco Software, the leader in disk defragmentation, today announced that Applied Innovations Corporation has chosen PerfectDisk® 10 for the disk defragmentation needs of its critical server infrastructure and its clients. Applied Innovations provides ASP.Net and web hosting services on the Windows Server® platform to thousands of small- and medium-size businesses worldwide.
"High availability for our managed infrastructure of Web, email, SQL and application servers that are used by our clients is critical, and PerfectDisk 10 helps us provide it," said Jess Coburn, chief executive officer at Applied Innovations. "It's imperative that all of our services have low latency and high performance, in addition to high availability, and in all our testing, PerfectDisk excelled. I/O was reduced on all servers, particularly on our SQL and email servers, where query times and email processing and delivery, respectfully, improved dramatically. These improvements allowed us to better utilize our existing infrastructure before having to deploy additional resources. We are also providing PerfectDisk as a managed option for our dedicated and Virtual Private Server (VPS) clients."
"We're extremely happy to be partnering with Applied Innovations for the defragmentation needs of its infrastructure and its clients," said Joe Abusamra, vice president of operations at Raxco Software. "Applied Innovations' dedication to the highest quality, standards and customer service match those of PerfectDisk, and we are excited to enter into this mutually beneficial partnership."
About Applied Innovations
Based in Boca Raton, Florida, Applied Innovations is a Microsoft Gold Certified Web hosting provider specializing in ASP.Net and Windows Web hosting. Since 1999, Applied Innovations has hosted thousands of domains for small to medium sized businesses internationally, offering world-class service and support at affordable and competitive prices.
About Raxco Software
Raxco Software has been the industry leader in helping large enterprises, small businesses, and consumers with their PC and computer performance and resource management needs for over 30 years. Its PerfectDisk 10 is certified by Microsoft® for Vista, Windows Server® 2008 and Hyper-V. PerfectDisk products have a long history of winning the industry's highest awards, most notably its perfect 5-star review from CNET Download, winner of the Windows IT Pro Readers' Choice Awards for Defragmentation Utility and Storage Management Tools, Redmond Magazine's Best of the Best Award, and PC Magazine's Editors' Choice Award. Raxco's PerfectSpeed is the industry's first all-in-one automated PC performance suite for Windows®. Raxco also produces optimization software, for HP's OpenVMS operating system. Raxco Software can be found on the Web at http://www.perfectdisk.com.
Contacts:
Applied Innovations
Dan Garon
Press Advance
612-501-1586
Raxco Software
Sherry Murray
Raxco Software, Inc
301-519-7836
©Copyright 2009, Raxco Software, Inc. All rights reserved.
PerfectDisk is a registered trademark of Raxco Software, Inc. Windows, Windows Server and Microsoft are trademarks or registered trademarks of Microsoft Corporation. All other trademarks or trade names are the property of their respective owners.
###