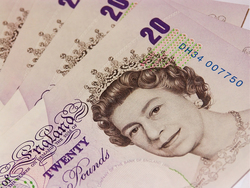 Cardiff (PRWEB) July 31, 2009
Gareth Kloet, head of energy prices at Confused.com, comments on npower's Sign Online v16 and Web 16 tariffs:
"npower has become the first energy company to challenge British Gas's reign at the top of the energy best-buy tables, with the launch of its new Sign Online v16 and Web 16 tariffs.
"The Web 16 tariff - aimed at families which use more energy than the average customer - is the cheapest on the market, in terms of national average. Sign Online v16 is just as competitive for households which use less energy than the average consumer.
"While neither tariff stands heads and shoulders above British Gas's Websaver 3 tracker tariff, npower wins points by not penalising customers with exit fees, should they decide to swap onto a different tariff in the future.
"These latest competitive tariffs from npower could be the battle-cry needed for the price war to hot up again over the summer. It is the clearest indication for months that the energy war, which slowed down over the spring, will be reignited which can only be good news for consumers who suffered energy price rises of a whopping 42% last year.
"If npower has kick-started a frenzy of price cuts over the next couple of months, it will be more important than ever to shop around for the most suitable deal on the market. In fact, the average customer who switched energy providers or tariffs with Confused.com energy comparison saves a whopping £252.37."
For further information please contact:
Press Office, Confused.com: 02920 434 398
Gareth Kloet, 02920 434 268 / 07966 722 063
Notes to editors
About Confused.com:
Confused.com is one of the UK's biggest and most popular price comparison services. Launched in 2002, it generates over one million quotes per month. It has expanded its range of comparison products over the last couple of years to include car insurance, home insurance, travel insurance, pet insurance, van insurance, motorbike insurance, breakdown cover and energy, as well as financial services products including credit cards, loans, mortgages and life insurance.
Confused.com has all of the 'big six' energy providers on its panel, customers can save £252.37* on their annual energy bill by switching with Confused.com
Confused.com is not a supplier, insurance company or broker. It provides a free, objective and unbiased comparison service. By using cutting-edge technology, it has developed a series of intelligent web-based solutions that evaluate a number of risk factors to help customers with their decision-making, subsequently finding them great deals on a wide-range of insurance products, financial services, utilities and more. Confused.com's service is based on the most up-to-date information provided by UK suppliers and industry regulators.
Confused.com is owned by the Admiral Group plc. Admiral listed on the London Stock Exchange in September 2004. Confused.com is regulated by the FSA.

Confused.com customers saved an average of £252.37 on their annual energy bill in 2008.
###