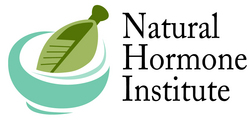 The encouraging results appear to include: positive weight management and overall fitness; a stronger immune system; reduced risk of heart disease and prostate cancer; as well as a more positive attitude
Jacksonville, Fla. (Vocus) July 31, 2009
A new study shows that men and women who are divorced or widowed have an increased chance of facing health risks in the future as opposed to those who are married.
The study, which appears in the September issue of Journal of Health and Social Behavior, found that people who were divorced or widowed and have not remarried, were 20 percent more likely to have heart disease, diabetes, cancer or another chronic conditions. Scientists also concluded that those individuals were 23 percent more likely to have mobility problems, such as difficulty climbing stairs or walking short distances.
Genie James, M.M.SC., author of soon-to-be-released book In the Mood Again and Executive Director of the Natural Hormone Institute, says the study is further proof that an active marital sex life promotes overall health and longevity. "Married couples who have regular, steamy sex tend to be healthier. Medical studies show that couples who have a regular sex life from their 30's through their 70's have fewer heart attacks, stronger immune system, better body mass composition (remember sex is exercise!) and - believe or not- clearer skin and whiter teeth. In addition, passion and intimacy of long-term relationships are enhanced not only because of closeness but, also because release of the "kindness" hormone oxytocin, that is released during orgasm."
The study also found that those individuals who were divorced or widowed, but then remarried, had a lesser chance of experiencing chronic health conditions and mobility problems.
Regular sexual activity can have other positive impacts on married, sexually active adults' health as well, says James. "The encouraging results appear to include: positive weight management and overall fitness; a stronger immune system; reduced risk of heart disease and prostate cancer; as well as a more positive attitude," said James.
In her upcoming book, In the Mood Again (Simon & Shuster January 2010) James counsels couples on how to regain their lost libido and maintain a healthy sex life for adults no matter what their age. James cites a 1997 British study which analyzed the connection between sexual activity and the risk of death in men, concluding the risk of death from all causes, such as heart disease, was halved among men who reported the highest frequency of orgasm.*
"Whether widowed or divorced, the message is the same and the advice is based on clear and concise evidence with the results speaking for themselves," said James. "It gives a new and updated meaning to living happily ever after in sickness and in health - now we have found the way to life being happier and healthier."
*R Doll. One for the heart. British Medical Journal 315 (1997): 1664-1668
About Genie James
As one of the nation's leading authorities on women's health, integrative medicine and relationship-centered models of care, Genie James has built a strong following and an established track record of success as a healthcare consultant, professional speaker, and author.
Genie is the co-founder of The Natural Hormone Institute in Jacksonville, Florida, and has co-authored with C.W. Randolph, Jr., M.D., the best-selling books From Hormone Hell to Hormone Well and From Belly Fat to Belly Flat. Their new book, In the Mood Again, will be released by Simon & Schuster in January 2010.
Media Contact:
Amanda Mousa
The Dalton Agency
m: 904-525-1648
o: 904-398-5222
###