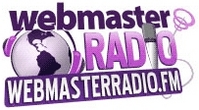 Fort Lauderdale, FL (PRWEB) July 30, 2009
Search engine expert Danny Sullivan joins Marshall Simmonds from the New York Times to discuss the search deal of the century, the Yahoo! Bing Thing in an exclusive WebmasterRadio.FM special SearchCast episode.
Search advertising is a multi-billion dollar a year business which has been dominated by Google for most of this decade. Google has commanded such an overwhelming share of the search advertising market; Yahoo and Microsoft were unable to pose serious competition as separate entities. The deal announced between the two firms constitutes the first credible challenge to Google's expansive paid search advertising business.
Instantly catapulting Microsoft's new search engine Bing to a solid 25%+ market share of search results, the Yahoo! Bing agreement is one of the most significant changes in the history of search.
Danny Sullivan has been called the Grandfather of Search Marketing. A veteran journalist, analyst and conference organizer, Sullivan is one of the most trusted commentators on the world of search engines. He is the editor-in-chief of Search Engine Land and the chair for the Search Marketing Expo conference series.
Marshall Simmonds is the chief search strategist for the New York Times. A long time blogger, technician and designer, Simmonds is a sought after speaker and writer on the business of search and media.
Join Danny Sullivan and Marshall Simmonds live at 7PM eastern on WebmasterRadio.FM to learn the details of the Yahoo! Search- Microsoft Bing Agreement.
About WebmasterRadio.FM
WebmasterRadio.FM lifts the "veiled curtain" of the Internet, bringing the business community together through an interactive radio network. Its listeners are a global group, comprised of everyone from corporate executives and decision makers to small and mid-sized businesses and individual entrepreneurs. WebmasterRadio.FM's stellar line-up of radio programming includes "CoverStory" with Jiyan Wei of PRWeb, WebmasterRadio.FM's official newswire; "Market Edge" with W2/Racepoint Group Chairman Larry Weber; Fired Up! with Gordon Rudow of Bonfire Communications; "SEM Synergy" with Search Engine Marketing Industry Leader Bruce Clay and more. To tune into WebmasterRadio.FM's live content or check out the show lineup, please visit http://www.WebmasterRadio.FM.
Media Contact:
Brandy Shapiro-Babin
954-309-5578
###