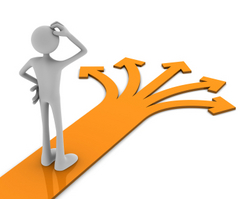 The numbers say that this is a crucial time not only for the housing industry, but more so for the home owner
Los Angeles, CA (PRWEB) August 20, 2009
Housing Assist of America, America's #1 Short Sale Specialist announced a 75% success rate for helping distressed property owners during the nations housing crisis. With more than 336,173 foreclosure filings reported in the month of June, 2009 and 1,905,723 foreclosure filings, default notices, auction sales notices and bank repossessions we reported on 1,528,364 U.S. properties during the first six months of the 2009 year. Those numbers represent a 15% increase in total property filings for 2009 and the fourth straight month of 300,000 filings.
"The numbers say that this is a crucial time not only for the housing industry, but more so for the home owner," said Housing Assist of America President, Aram Afshar. "We talk and meet with hundreds of people a month who are on the verge of losing their home and not being able to purchase another one for 10 years because of foreclosure. For many of them, this was the biggest and most emotional purchase they have ever made in their lives, and you can feel and hear the pain that comes with their situation and we truly want to help."
Those who have filed for foreclosure understand that it will negatively affect their credit score and their ability to purchase a home in the coming years. For the hundreds of thousands who have filed for foreclosure or who are on the verge of foreclosure, many of them didn't or don't know that there is another option; short sales!
While foreclosure is a way out of a bad loan, there are long term consequences to this decision. On the other side of foreclosure, there is the option of a Short Sale. Short Sales place an immediate stop to foreclosure and only affects your credit rating minimally; staying on your credit report for two years and lowers your credit score by 80 - 120 points.
Short Sales are a way to save more than your credit score, a bad loan and the possibility of purchasing a new home in two years. It reduces stress and gives you a little of your piece of mind back.
Take a moment to visit the Housing Assist of America website to see how you can benefit from their free Short Sale, Loan Modification, Refinancing, VA services and more.
About Housing Assist of America:
With more than 30 years experience in Real Estate, Housing Assist of America proudly services thousands of homeowners who are struggling with their mortgage payments. The company was formed in an effort to provide homeowners with the honest service that they deserve in these rough times. Housing Assist helps homeowners map out the next several years for them, in showing how certain decisions will lead them to a brighter future and we will negotiate a solution that is highly beneficial for all parties involved. Their intense focus on each specific homeowner is why they are the nation's top short sale and loss mitigation specialist in real estate. For more information, please visit http://www.HousingAssist.com.
###