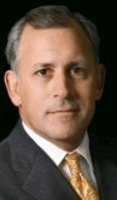 Top Doctor in New Jersey
Paramus, NJ (PRWEB) August 3, 2009
More than one hundred thousand women undergo face lift (rhytidectomy), tummy tuck (abdominoplasty), and breast reduction surgery (reduction mammaplasty) each year. And while the temporary discomforts of facial rejuvenation, body contouring, and breast augmentation procedures have long been the price to pay for beauty, new cutting-edge technology, now available at The Robert Zubowski MD Center For Plastic and Reconstructive Surgery, is changing all of that.
The new surgical device is called the PlasmaBlade. It not only causes less bleeding by 60 percent, but cosmetic surgery patients have reported fewer bruises and less pain and discomfort following surgery. It also allows for more precision by the plastic surgeon.
The Robert Zubowski MD Center for Plastic and Reconstructive Surgery is one of the few plastic surgery centers in New Jersey to use this innovative surgical device.
Dr. Zubowski, recently featured on Real Housewives of New Jersey, and voted top doctor by the Bergen Record, said " this is the next evolution in our field. Our patients are experiencing less swelling and bruising than those patients who underwent a traditional face lift, tummy tuck, and breast reduction with better outcomes overall. This is especially true when used in combination with Tisseal, a fibrin tissue glue which minimizes bruising and swelling by promoting adherence of soft tissues at the time of surgery."
About Dr. Robert Zubowski, Real Housewives of New Jersey Plastic Surgeon
Dr. Robert Zubowsk is a renowned plastic surgeon who has been addressing the cosmetic and reconstructive needs of women, men and children for more than 20 years. He completed his general surgery residency at New York Medical College and an additional residency at the prestigious Cleveland Clinic Foundation, He has served as an associate professor of Plastic Surgery at New York Medical College and as the plastic surgery specialty director of the Cleveland Clinic Foundation Alumni Association, where he is also an adjunct staff member. He is a former associate director of plastic surgery at Ridgewood's The Valley Hospital and holds a Certificate of Advanced Education in Cosmetic Surgery from the American Board of Plastic Surgery.
Dr. Zubowski has been voted number one plastic surgeon in Bergen County 2 years in a row by the Bergen Record and has been Castle Connolly's prestigeous choice as "Top Doctor in New Jersey" and the New York Metro area for the past 6 years.
Dr. Zubowski is also co-founder of the New Jersey chapter of Image Reborn, a non-profit support group for breast reconstruction patients and he works pro bono for Interplast, traveling to Third World countries to perform reconstructive surgeries for children born with birth defects. He also invests in his own community, formerly serving as president of his town's Board of Health and as a member of its recreation commission.
Dr. Zubowski is a member of the American Society of Plastic Surgeons, the American Society for Plastic Surgery, the American Medical Association, and a Fellow of the American College of Surgeons. He has appeared as an expert on numerous news and talk shows including The View and Fox News, and was recently featured in a segment of The Real Housewives of New Jersey .He was also was voted Bergen County's number one plastic surgeon by the Bergen Record.
For more information contact, Anne Carbone at the Robert Zubowski, M.D. Center for Plastic and Reconstructive Surgery. 201-261-7550.
###