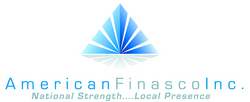 Houston, TX (Vocus) August 5, 2009
The downfall in the economy has trickled its way across the nation and many businesses are finding it hard to make ends meet. The recession has the number of business bankruptcies on the rise. Businesses with debt are filing bankruptcy thinking there is no other way to get relief from the messy situation.
Some creditors are working now more than ever with clients arranging payment plans and care credit programs but business owners do not have the cash flow coming in to meet the new arrangements put into place. On the other hand, there are still creditors using phone calls to harass and threaten owner telling them they are going to take everything they are worth. When this starts to happen business owners get scared and automatically start to think bankruptcy is the only way out. Bankruptcy needs to be the last resort and only used when there is no hope left for the business.
According to statistics recently released by the Administrative Office of the U.S. Courts, business bankruptcy filings jumped over 55 percent in the past 12 months. Financial analysts are predicting that the number of bankruptcies will continue to grow into 2010. Bankruptcy is not the way for small businesses to achieve debt relief. Bankruptcy ruins your business credit and makes it almost impossible to get loans for future endeavors.
American Finasco offers businesses owners a great alternative to bankruptcy, a debt settlement program. A debt settlement company gives the business owner the opportunity to keep the doors open to his business while a debt specialist is negotiating the outstanding creditor debt. Business debt settlement reduces the total amount of debt by 50-60% and restructures payments that fit in the business owner's monthly budget. Struggling businesses in today's tough times can rest assured that American Finasco can handle the debt they have.
There is no easy way out of business debt but choosing the right plan makes a difference in the future of your business. Businesses that are experiencing account payable problems should call for the free, no obligation consultation with American Finasco to see if they are able to reduce your debt. For more information about business debt settlement you can visit http://www.americanfinasco.com.
###