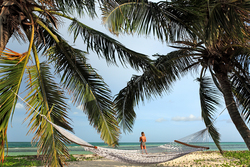 Cardiff (PRWEB) August 1, 2009
As the severity of swine flu evolves and symptoms become more widespread, the advice is clear for those travelling abroad: it is paramount adequate insurance is in place.
It is advised annual travel insurance policies are purchased whilst swine flu continues to be a risk to the public. These policies will cover the traveller and holidays over the course of a 12 month period. Within these policies additional benefits such as cancellation of a holiday, curtailment and repatriation can be covered.
Customers need to be aware of the exclusions in the policies they are buying. A small amount of providers exclude cover for 'pandemics and epidemics'. When obtaining cover all consumers are urged to check inclusions and exclusions to avoid purchasing a product which is not fit for purpose. Pandemic exclusions are not present in mainstream policies, but travellers should always check.
If symptoms present themselves prior to travel, people will need a doctor's note confirming the diagnosis of swine flu from a practising medical practitioner. The insurance providers will need to see evidence of the virus in order to process a claim. If the virus is contracted while abroad, medical assistance should be sought, where normal procedures involving an insurance claim will be followed.
Additionally to travel insurance, holidaymakers within the E.U should also carry the EHIC card on them. This card essentially recognises the holidaymaker as a citizen of that country and enables cheaper medical treatment. This card has to be on the person at time of treatment. For those holidaying out of the EU (which do not benefit from this card) insurance must be in place.
For those who are worried or confused about the cover they have in place should call their providers to double check elements causing them concern. This can be done at any point of your holiday - both before or during.
People travelling with no cover are always taking a risk - in particular when there is a worldwide pandemic of swine flu disease. Every holidaymaker needs travel insurance in place to protect them against financial implications as a result of cancellation, illness when away, and in the worst case scenario, repatriation.
Steve Williams, Head of Holiday Insurance at Confused.com, commented:
"Travellers should not be prompted by major events such as the outbreak and spread of swine flu to buy cover. Every holidaymaker should ensure they are adequately covered as soon as the holiday is booked. Policies will not only cover you for unforeseen incidences such as illness or accidents, but it will also insure your holiday if you need to cancel it unexpectedly. All policies differ so shopping around is advised to ensure a suitable policy is bought by consumers.
"For people who risk travelling with no cover this serious situation should demonstrate how important insurance is should you be taken ill when away or are be prevented from going at all. Annual travel insurance which includes cancellation, medical cover and baggage can cost as little as £28* which equates to less than eight pence a day. Chancing it for such a minimal expense is unnecessary and foolish given the circumstances at the moment."
For further information please contact:
Press office, Confused.com: 02920 434 398
Notes to editors:
*Quote Completed on 20/07/09 travelling on the 22/07/09
1 Adult between 18-54 travelling to Europe
Flexicover - Medical expenses £10,000,000, Cancellation £2000, Baggage Total £1000, XS £75.
About Confused.com:
Confused.com is one of the UK's biggest and most popular price comparison services. Launched in 2002, it generates over one million quotes per month. It has expanded its range of comparison products over the last couple of years to include car insurance, home insurance, travel insurance, pet insurance, van insurance, motorbike insurance, breakdown cover and energy, as well as financial services products including credit cards, loans, mortgages and life insurance.
Confused.com is not a supplier, insurance company or broker. It provides a free, objective and unbiased comparison service. By using cutting-edge technology, it has developed a series of intelligent web-based solutions that evaluate a number of risk factors to help customers with their decision-making, subsequently finding them great deals on a wide-range of insurance products, financial services, utilities and more. Confused.com's service is based on the most up-to-date information provided by UK suppliers and industry regulators.
Confused.com is owned by the Admiral Group plc. Admiral listed on the London Stock Exchange in September 2004. Confused.com is regulated by the FSA.
###