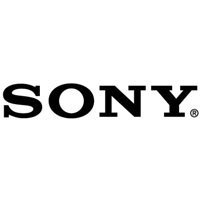 Farmingville, NY (PRWEB) August 1, 2009
Sony is one of, if not the most well known company in electronics. Some may not know that Sony is one of the leaders in the CCTV surveillance industry as well. Great quality and the innovation of new technologies have kept Sony as a CCTV leader for many years now.
SNC-RZ50N, SNC-RZ30N, and SNC-RX550 are three network IP PTZ cameras. These cameras are used with either an NVR (network video recorder) or with Sony's RealShot Manager Software. All three of these cameras posses the ability to work wirelessly with an NVR or software. They have a day/night function which allows for exceptional visibility in low-light settings. The RZ50N and RX550N boast JPEG/MPEG-4 Dual and H.264 compression formats while the RZ30N uses JPEG.
A nice 480 TV lines of horizontal resolution is available in the SNC-RZ30N. It can also pan up to 340 degrees and tilt up to 90. A new Click'n PTZ function allows for the click of a mouse on the screen to center the video where it was clicked. A powerful 25x optical zoom and 12x digital zoom let the SNC-RZ30N to capture clear images at far distances. Also, a built-in motion and light sensor can trigger and alarm or switch, making this camera even more versatile.
The SNC-RZ50N had 450 TV lines of horizontal resolution and boasts the same ability to quickly and quietly pan 340 degree and tilt 90. The zoom capability is a little more powerful at 26x optical zoom and 12z digital zoom. This camera also comes with intelligent motion detection. That uses the last 15 frames to mathematically calculate motion detection info. Object detection can detect objects that have been left in on place for a specified amount of time, such as an abandoned briefcase of piece of luggage.
Lastly, the SNC-RX550N comes with 470 TV lines of resolution. The zoom is 18x optical and 12x digital. Its pan however is a seamless 360 degree endless pan and a 90 degree tilt. It can pan up to 300 degrees in only one second. Intelligent motion detection and object detection are built-in features of the SNC-RX550N, as it is with the SNC-RZ50N.
###