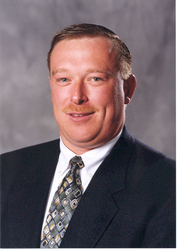 We are proud to be a positive and visible player in the community
Watonga, Okla. (Vocus) August 1, 2009
As one of four facilities operated by Corrections Corporation of America (CCA) in Oklahoma, Diamondback Correctional Facility in July received the Disabled American Veterans' (DAV) Award as the state's top military-friendly employer in the 'large company' category.
"We are proud to be a positive and visible player in the community," said Lane Blair, warden at Diamondback, which employs a staff of more than 300. "This recognition not only shows the value of our facility locally, but our impact statewide. The word is getting out about CCA as a quality employer, for military servicepersons and civilians alike."
The DAV nominates employers that offer veterans meaningful employment or training leading up to gainful employment. The DAV also considers the number of veterans a company hires. Nationally, CCA's work force is approximately 10 percent veteran-based. They work in a variety of specialties, including administration, health services, inmate programs, maintenance, management and security. The company has also twice been recognized as a "Top 50 Military-Friendly Employer" by G.I. Jobs magazine.
Diamondback's nomination was submitted by Linda Turner, local veterans' employment representative at the Enid Workforce Center – one of 31 workforce centers across the state. "I looked at the number of veterans that Diamondback hires and was aware that CCA is a company that promotes hiring veterans. We want CCA to know we appreciate the work that they do," Turner said.
"Receiving this award is a true honor for our facility because it shows our sincere support and appreciation for our veterans," added Blair. "We are proud to be able to offer opportunities to the men and women leaving the military after their distinguished service to our country. Receiving this award is certainly an honor, but the real honor that we all have is being able to show our continued and unwavering support for our veterans."
In Oklahoma, CCA also operates Cimarron Correctional Facility, located in Cushing; Davis Correctional Facility in Holdenville; and North Fork Correctional Facility in Sayre.
About Disabled American Veterans:
Disabled American Veterans (DAV) was formed in 1920 and chartered by Congress in 1932. DAV is the official voice of America's service-connected disabled veterans. Its nationwide network of services are provided free of charge to all veterans and their family members. DAV is totally supported by membership dues and contributions from the American public. It is not a government agency, and receives no government funding. For more information, visit http://www.dav.org.
About CCA
CCA is the nation's largest owner and operator of government-contracted correctional and detention facilities and one of the largest prison operators in the United States, behind only the federal government and three states. CCA operates 64 facilities, including 44 company-owned facilities, with a capacity of approximately 85,000 beds, in 19 states and the District of Columbia. CCA specializes in owning, operating and managing prisons and other correctional facilities and providing inmate residential and prisoner transportation services for governmental agencies. In addition to providing the fundamental residential services relating to inmates, our facilities offer a variety of rehabilitation and educational programs, including basic education, religious services, life skills and employment training and substance abuse treatment. To learn more about CCA, visit http://www.correctionscorp.com and online news site http://www.insidecca.com.
###