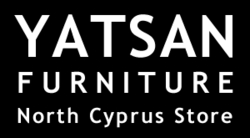 Our furniture comes in a wide range of fabrics and colors, and we can have a special order color or fabric sofa or bed with you in as little as 10 days, thanks to our well-stocked warehouse.
Lefkosa, North Cyprus (PRWEB) August 1, 2009
The new YATSAN Baleine bed set is the ultimate in contemporary bed design, only available from the YATSAN furniture in North Cyprus.
This sleek, modern bed frame is covered in fine black leather, with flat seam stitching for a sleek look and smooth feel. The high quality visco-foam mattress features matching black trim, and the whole bed set is available in four different sizes, from single to king size.
The average person spends almost one third of their life asleep, an average of 25 years, and scientific studies constantly agree that a good night's sleep is essential for mental well-being. However, the life span of the average mattress is under 10 years, after which they may sag or lump, and not provide the proper support during sleep.
YATSAN Visco mattresses are made using visco foam, so the top layer supports the sleeper by adapting to their body shape. Then, lower layers of visco-elastic foam give the same support as a spring system. This open-cell foam also enables the mattress to 'breathe', so the sleeper remains cool and comfortable all night long.
*Turkish firm YATSAN are world leaders in the manufacture of high quality mattresses, and no wonder, since the word 'mattress' is of Middle eastern origin, probably derived from the Arabic word 'matrah', meaning carpet or cushion.*
The YATSAN range of furniture includes suites of lounge furniture ranging from traditional designs to bold designer colors. YATSAN also sell an innovative range of pillows to suit all sleepers, from traditional feather pillows to molded latex pillows for proper neck and back support and alignment.
The YATSAN furniture store in North Cyprus has quickly established itself as a one-stop shop for those looking for high quality furniture for their homes. Many furniture shops in Northern Cyprus just sell furniture aimed at the holiday home market, which is low quality and not made to last.
North Cyprus home owners and residents come to the YATSAN store for sofas, beds and suites of furniture that are beautifully made, look great and are a credit to any home.
Shop manager Sifa Turksel is proud of the service she can offer her customers in Northern Cyprus:
"We are the sole agent for YATSAN furniture in North Cyprus, and we want people to enjoy shopping with us! So, we offer free next day delivery on most items on our store, plus a hassle-free 2 year guarantee on all our furniture, including the new Baleine bedset."
"Our furniture comes in a wide range of fabrics and colors, and we can have a special order color or fabric sofa or bed with you in as little as 10 days, thanks to our well-stocked warehouse."
Shop manager Sifa Turksel also says that in these days of economic downturn for rental property, quality and durability are just as important as price.
"Our same level of service and guarantees also applies to our furniture package service for holiday properties in North Cyprus. Many villa and apartment owners have discovered that our great value furniture also is strong and tough enough for rental properties, and won't wear out after just a season or two. And to help in these days when money is tight, we offer payments over 12 months if you shop using your credit card."
For further information, please call +90 392 225 33 50, or visit http://www.YatsanCyprus.com
YATSAN furniture store in Lefkosa are sole agents in North Cyprus for the YATSAN range of furniture.
The store offers customers a wide range of furniture including sofas, dining room tables, sofa suites and bed, mattresses and bedding such as pillows. Customers are encouraged to kick off their shoes and try out all the beds on show, to find the one that suits them best! The YATSAN furniture store offers furniture packages for rental properties or holiday homes at developer prices.
###