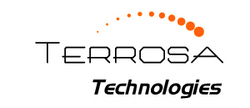 Response for this type of comprehensive service has been tremendous because of the Return on Investment and Total Cost of Ownership benefits
Thousand Oaks, CA (PRWEB) August 1, 2009
Terrosa Technologies, a provider of Cloud and SaaS migration services and SaaS based applications, announces it has exclusive world wide sales, marketing and distribution responsibilities with Integrated Clinical Solutions for its inclinicalperform application. Inclinicalperform is software-as-a-subscription (SaaS) based collaboration Clinical Trial Management System (CTMS) tool for the pharmaceutical clinical research community to reduce both costs and effort in tracking, monitoring and aggregating information that is created during the clinical trials process.
With this agreement, Terrosa will have exclusive responsibility to for the sales and marketing of Integrated Clinical Solutions' Inclinicalperform Terrosa Technologies, LLC will develop the go-to-market strategies as well operations for sales, marketing and support for inclinicalperform This partnership expands on Terrosa's successful SaaS software conversion services and will speed time to market for independent software vendors (ISVs) such as Integrated Clinical Solutions. "We are pleased to partner with Integrated Clinical Solutions so that they may maintain their focus on further development and roadmap to incorporating new process automations within inclinicalperform" said Kim Terry, President of Terrosa Technologies.
inclinicalperform's collaboration software platform will benefit the clinical research community by taking much of the manual work out of tracking, monitoring and aggregating information that is created during the clinical trials process. "Our software makes the clinical operations job easier by providing a consistent collaborative work process that is straightforward and self documenting", said Inclinical's founder J. Peter Armerding, "Terrosa's integrated services will allow us to do what we do best - Clinical Operations Process Automation".
Terrosa Technologies (http://www.terrosatech.com) specializes in the migration of on premise applications into subscription based services to drive down costs and make high quality software more available to companies of all sizes. "Response for this type of comprehensive service has been tremendous because of the Return on Investment and Total Cost of Ownership benefits," states Terrosa President, Kim Terry. "We work with software companies who have domain expertise, turning them into SaaS providers with a powerful marketing and sales program."
About Terrosa Technologies:
Terrosa technology is an early innovator in working with software developers who need assistance to take their application to the SaaS environment and in providing go-to-market planning and Sales and Marketing operations. In addition, Terrosa Technologies also achieves positive results for our customers in transition in-house systems to Software as a Service delivered systems, Platform as a Service, or other technologies collectively known as Cloud Computing. Enormous efficiencies are expected to quickly drive down the cost of application programs for everyone using this technology.
About Integrated Clinical Solutions:
Integrated Clinical Solutions, Inc. (http://www.inclinical.com) creates software exclusively for clinical trial operations organizations. We bring process automation to clinical operations in the pharmaceutical, biotechnology and medical device industries. After encountering all the difficulties of implementing other leading clinical software programs, we realized that the cost of implementation and lost time for stakeholders to learn new programs was a large hurdle to overcome when you bring new systems online. We designed our software to be implemented quickly and easily understood by clinical operations end users.
###