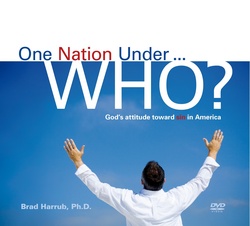 eat, drink, and be merry
Brentwood, TN (PRWEB) August 4, 2009
The present-day mantra of "eat, drink, and be merry" being promoted in the classroom may sound good to the ears; however our nation is presently witnessing firsthand the fruits of this self-centered, godless lifestyle. Dr. Brad Harrub gives a sobering view of what is currently being taught in public schools and provides a historical record of where these godless influences originated. This DVD has already been mailed free of charge to over 10,000 churches in the United States and is being offered at only $2.00 in an effort to get the message out.
A free online version can be viewed at http://www.woodsonchapel.com/onenation.
Congregations are being asked to make this information available to their local television networks. Individuals and congregations are being asked to host a community-wide seminar to present this material. As Edmund Burke once noted: "All that is necessary for evil to triumph is for good men to do nothing." We believe it is time our nation re-evaluate what we have allowed into our hearts. We believe it is time we once again identify sin as what it truly is--sin. We believe it is time for our nation to turn from its wicked ways so that God will hear from Heaven and heal our land (2 Chronicles 7:14). And we believe the time to do this is now.
Focus Press, Inc. is a non-profit 501(c)3 organization that addresses current issues from a Christian worldview. To request a copy of this informative DVD, please call 866-313-6474. To schedule an interview with Dr. Harrub please call 866-313-6474.
###