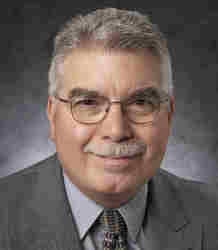 Much of the information online about Internet marketing is self-serving, outdated, marketing hype, misleading, or just plain wrong
Dayton, OH (PRWEB) August 27, 2009
The Website Owners Association launches today to meet the needs of website owners for reliable, trustworthy, and unbiased sources of information about websites, traffic generation, and Internet marketing.
"Much of the information online about Internet marketing is self-serving, outdated, marketing hype, misleading, or just plain wrong," said Dr. Perrich, Founder and Director of the Association. "Website owners need a trustworthy source of information and resources they can depend on for correct answers to their questions.
"Consultants may be too expensive for small and medium businesses and totally out of reach for home businesses. Yet, the majority of website owners are in those categories. These website owners need resources they can trust."
Website owners need to know how to make their websites effective, how to drive high quality traffic to their websites, and how to leverage their website investment for maximum ROI. And, they need to avoid the many scams and fraudulent schemes online. They can get answers in the Website Owners Association.
For example, a member may have a question about a particular traffic source. Is it reliable? Will it deliver traffic? They can get answers in the Association by:

The Association is highly interactive, encouraging members to submit topics for Reference Reports, suggestions for the Products / Services Directory, and questions to be answered by the expert staff. It also provides a forum in which members can interact with one another.
The Association is dues-based, having no other revenue sources. There are no affiliate commissions on recommended products and services and no selling of "premium" products within the Associations. The member's dues provide full access to all Association resources. In fact, the Association negotiates with vendors to obtain discounts for members. Dues are as low as $0.31 per day, making it easy for website owners to belong.
Dr. Perrich has provided Internet marketing services since 1996. In last 5 years, he delivered more than $12 million in Internet sales and leads to clients and overseen more than $25,000 per month in PPC spend with ROI as high as 3600%. He founded Website Owners Association to fulfill the needs of website owners for unbiased, objective, trustworthy information.
For additional information about the Website Owners Association, contact Dr. Jerry R. Perrich or visit http://www.websiteowners.com.
About The Website Owners Association:
Dues-based membership organization for website owners. Includes resource materials and interactions with members to provide the information they need to be successful online.
Contact:
Dr. Jerry R. Perrich, Founder
Website Owners Association
937-886-6930
http://www.websiteowners.com
###