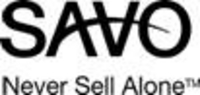 From new forms of flexible work arrangements that minimize lay-offs, to creative cost-cutting that retains core medical benefits, to providing financial information and support to employees, these employers are braving the economic storm through innovative policies that prevent undue shock to their workplaces and their employees
Chicago, IL (Vocus) August 2, 2009 - The current recession - considered one of the worst since the Great Depression -
is proving to be a "game changer" for organizations in all sectors of the economy. The question remains: to what extent can employers continue be great places for employees to work while dealing with today's difficult business survival issues?
The winners of the Alfred P. Sloan Awards for Business Excellence in Workplace Flexibility offer a unique picture of organizations that are finding this middle ground. "From new forms of flexible work arrangements that minimize lay-offs, to creative cost-cutting that retains core medical benefits, to providing financial information and support to employees, these employers are braving the economic storm through innovative policies that prevent undue shock to their workplaces and their employees," said Ellen Galinsky, President, Families and Work Institute.
Chicago-based software company, SAVO is being honored with this award by local sponsor the Chicagoland Chamber of Commerce at the July 23 Board of Directors Meeting. SAVO's innovative workplace practices include flexible workdays during the summer months, flexible hours for working mothers, the creation of "The Guru Council" to improve the employee experience, and usage of the latest technology to encourage conversations with remote employees across the globe.
"Since our founding in 1999, SAVO has always worked to create an environment that shows the value we place on our people," said John Aiello, CEO and Co-Founder of SAVO. "We are honored that the Chicagoland Chamber of Commerce and the Families and Work Institute have recognized our efforts."
The Sloan Awards honor organizations of all sizes and all types in Chicago and across the country that are using workplace flexibility as a strategy to increase workplace effectiveness and yield positive business results. The Awards for Business Excellence in Workplace Flexibility are part of the When Work Works project, an ongoing initiative of Families and Work Institute, the Institute for a Competitive Workforce (an affiliate of the U.S. Chamber of Commerce), and the Twiga Foundation. Through When Work Works, these partner organizations provide research, resources, and recognition to employers nationwide. The project shares the results of research on creating effective and flexible workplaces that meet the needs of the 21st century.
Each of the 2009 Sloan Award winners will also be recognized nationally and will be featured in next year's edition of the Guide to Bold New Ideas for Making Work Work, published by Families and Work Institute.
Now in its fifth year, the prestigious awards program expanded its application base to organizations nation-wide for the first time in 2009. With the introduction of an "at-large" category and 30 participating communities across the country, any organization in the U.S. was eligible for the award. Applicants were evaluated in a rigorous two-step process, first comparing the employer's application to nationally representative data from Families and Work Institute's National Study of Employers, and then corroborating the employer responses through a survey of employees.
For more information about When Work Works or the Alfred P. Sloan Awards, please contact Shanny Peer at (212) 465-2044 x 217 or Kelly Sakai at (212) 465-2044 x 211 .
ABOUT SAVO
SAVO is the industry leader in providing a solution to the Sales Enablement challenge. SAVO provides an award winning, on-demand platform that enables salespeople to move the sales opportunity forward in each conversation. SAVO helps institutionalize the Collective Knowledge of the organization in all its forms - sales materials, tribal knowledge and people, and drive it into every customer conversation ensuring sales reps never have to sell alone.
SAVO's application and services have been developed and refined through long-standing relationships with companies such as Morgan Stanley, CareerBuilder.com, Acxiom, ADP, AmerisourceBergen, IBM, Citigroup, and GE. The combination of real-world client experience, an innovative consulting approach and award-winning technology uniquely positions SAVO to deliver practical solutions to enable the entire sales organization.
ABOUT FAMILIES AND WORK INSTITUTE
Families and Work Institute (FWI) is a nonprofit, nonpartisan research organization that studies the changing workforce, family and community. As a preeminent think tank, FWI is known for being ahead of the curve, identifying emerging issues, and then conducting rigorous research that often challenges common wisdom and provides insight and knowledge. As an action tank, FWI conducts numerous studies that put its research into action and then evaluates the results. Its purpose is to create research to live by. For more information, see http://www.familiesandwork.org.
ABOUT THE INSTITUTE FOR A COMPETITIVE WORKFORCE
The Institute for a Competitive Workforce (ICW) is a 501(c)3 affiliate of the U.S. Chamber of Commerce and is working to ensure that businesses have access--today and tomorrow--to an educated and skilled workforce. ICW's primary responsibilities for the When Work Works project are to provide support to the communities and connect local initiatives to national Chamber efforts. For more information, visit http://www.uschamber.com/icw
ABOUT THE TWIGA FOUNDATION
The Twiga Foundation is dedicated to inspiring, promoting and maintaining a family consciousness at home, in the workplace and in the community. Twiga's primary responsibilities for the When Work Works project are to provide support to the communities,.acting as a liaison to key stakeholders in the When Work Works communities to build a broad local leadership constituency for creating better workplaces that meet the needs of employees, employers and communities. For more information, visit http://www.twigafoundation.org
Phil Corbett
SAVO
(312) 506-1926
Shanny L. Peer or Kelly Sakai
Families and Work Institute
(212) 465-2044 x217 x211
# # #