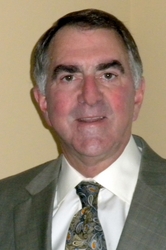 St. Louis, Missouri (Vocus) August 5, 2009
Andrew "Andy" Allen has joined Navvis & Company as a senior vice president in the firm's consulting division. Allen brings extensive executive experience in the development and management of health systems and hospitals, most recently from Ascension Health where he served as president for the western states operation group, and also held senior executive positions in leadership development, succession planning and interim executive management.
Before Ascension, he served for seven years with the Carondelet System in St. Louis, MO in both chief operating and chief executive roles.
Allen holds a bachelor of science degree and a master's degree in public health/hospital administration from Tulane University, New Orleans, LA.
In his new role with Navvis, he will focus on executive leadership coaching, system and hospital strategy consultation, and hospital/physician relationship development. Allen will be based at Navvis & Company's headquarters in St. Louis, Missouri.
Navvis & Company™ is a management consultancy specializing in competitive market strategy in the health services industry. The firm provides counsel to health systems, hospitals and physician groups on the development of innovative, market-linked strategies to build future ready health systems, cultivate tomorrow's leaders and strengthen strategic performance. Learn more at http://www.navvisandcompany.com.
Contact Anne Theis
Telephone: 757.640.8515
###