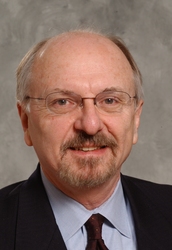 July 31, 2009 (Vocus) August 6, 2009
Navvis & Company announces the appointment of Richard Slack as a vice president in the firm's consulting division. He brings to the firm significant experience in designing innovative models for physician leadership and strategic alignment, as well as business development for health systems, hospitals and physician groups.
Slack was one of the founding members of Navvis Consulting in the early 1990s. He subsequently spent three years as the senior vice president for strategy and business development for Catholic Healthcare West's St. Joseph's Hospital and Medical Center in Phoenix, AZ, and four years as the vice president of strategic and business development for Allina Health System's Abbott Northwestern Hospital in Minneapolis, MN. Immediately prior to re-joining Navvis, he was a principal in NTrust, a healthcare consulting firm.
Slack holds both bachelor's and master's degrees from the University of Nebraska, and masters of hospital administration/masters of science in public health from the University of Missouri.
At Navvis & Company, Slack will focus on the development of physician leadership strategies and physician alignment activities for health system clients.
Navvis & Company™ is a management consultancy specializing in competitive market strategy in the health services industry. The firm provides counsel to health systems, hospitals and physician groups on the development of innovative, market-linked strategies to build future ready health systems, cultivate tomorrow's leaders and strengthen strategic performance. Learn more at http://www.navvisandcompany.com.
Media Contact Anne Theis
Telephone: 757.640.8515
###