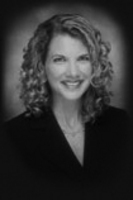 St. Louis, Missouri (Vocus) August 10, 2009
Beth Shulte has joined Navvis & Company as a vice president in the firm's consulting division, where she will provide strategic consultation to the firm's health system clients on the financial and business aspects of hospital-physician partnerships, as well as financial consultation for physician practices.
Previously, Shulte owned and operated CPA Consulting, which provided consulting and financial advisory services for health care organizations and physician practices. She also served as vice president and chief financial officer for Rehabcare Group in St. Louis, Missouri.
Shulte has a bachelor of science degree in business administration and accounting, and a master's degree in business administration and finance from St. Louis University, St. Louis, Missouri. She is currently licensed as a CPA in Missouri.
Shulte is based in Navvis' St. Louis office.
Navvis & Company™ is a management consultancy specializing in competitive market strategy in the health services industry. The firm provides counsel to health systems, hospitals and physician groups on the development of innovative, market-linked strategies to build future ready health systems, cultivate tomorrow's leaders and strengthen strategic performance. Learn more at http://www.navvisandcompany.com.
Media Contact Anne Theis
Telephone: 757.640.8515
###