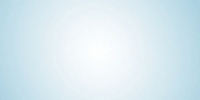 This acquisition will assist us in branding and trademarking a name that people can rely upon for their virtual needs
Wilmington, NC (Vocus) August 4, 2009
Acquisition of Tgs.net further solidifies TheGameSupply.net as a world leader in virtual trading or buying of World of Warcraft accounts, buy wow accounts, and buying Aion accounts.
"This acquisition will assist us in branding and trademarking a name that people can rely upon for their virtual needs," said Kenneth C. Pierce, chief executive officer of TheGameSupply.net. "The explosion of the RMT marketplace has assisted in our being able to buy wow accounts, and plans to further consolidate the marketplace are being planned as further merger talks continue.
This week the company will initiate talks with other RMT companies to further solidify its market share in this rapidly growing industry. "The RMT marketplace has largely been viewed as an Asian marketplace due to low labor costs. We plan to offer customers similar pricing while maintaining a much higher standard of customer experience which has long been lacking," said James Peacock VP of marketing. "This marketplace has long been lacking in a positive customer experience when buying wow accounts, buying World of Warcraft accounts, and we plan to change this and add in the ability to buy Aion accounts when they hit the market."
###