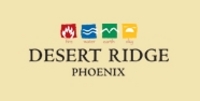 Phoenix, AZ (PRWEB) August 5, 2009
After 13 hours of impassioned preparation and meticulous presentation, Kaushik Chowdhury, executive pastry chef for JW Marriott Desert Ridge Luxury Hotel in Phoenix, AZ, led his trio to win the 2009 National Team Pastry Championship held July 6 and 7 at the resort.
Chowdhury along with team members Melynda Gilmore and Keith Taylor, the resort's pastry supervisors, competed for the $30,000 first place cash award and the opportunity to advance as Team USA in the 2010 World Championship. In addition to the grand prize, Team Chowdhury of the JW Marriott Desert Ridge Luxury Hotel l in Phoenix, AZ took the top award for Best Taste and Flavor. The National Pastry Team Championship is held odd numbered years. Professional pastry chefs living and working in the United States must submit credentials and achievements to be selected to compete. Eight teams of three participated in the 2009 event.
"It was an honor just to be selected to compete," Chowdhury said. "Winning the national championship is an incredible honor. Winning the national championship in our hometown right here at our own resort is icing on the cake."
Chowdhury's Team USA will compete in the 2010 World Pastry Team Championship on July 5 and 6, 2010 at the JW Marriott Desert Ridge Luxury Hotel in Phoenix, AZ.
TEAM CHOWDHURY WINS CHAMPIONSHIP
To win the nationals, each team was required to make a sugar showpiece, a chocolate showpiece, and entremet (cake), an entremet glacè (frozen dessert), three types of chocolate bonbons, a plated dessert and a chef's specialty creation. The theme was "Time."
"Our motto was to present clean, neat, innovative flavors and techniques in our desserts and showpieces," said Chowdhury. "In keeping with the theme, showpieces depicted seasons of the year. The chocolate entry represented winter and fall and the sugar represented spring and summer."
In addition to showpieces, Team Chowdhury's winning desserts included pineapple rum torte with coconut sorbet, caramelized pineapple compote, raspberry tuille, rum anglaise, peanut caramel brittle with dark chocolate ganache, milk chocolate lime ganache, lemon grass brulee with strawberry gelee, blood orange olive oil torte, saffron gelato, cardamon rose parfait, mango sorbet, coffee caramel torte, chocolate hazelnut praline torte with noghatine mousse and strawberry basil torte.
Chowdhury, who has received numerous accolades for his delectable accomplishments, joined JW Marriott Desert Ridge Luxury Hotel in Phoenix, AZ in 2004 and manages the resort's pastry team, day in and day out.
"The best feeling was working and winning with my team. We are close, comfortable with one another and spent 13 hours absorbed in our creations for the championship. The most memorable moment was the feeling of accomplishment at the end of the competition," he concluded.
In addition to 10 dining experiences, Arizona's largest resort features 950 guestrooms (including 81 suites), 240,000 square feet of indoor and outdoor meeting space, Marriott's first Revive Spa -- a 28,000-square-foot facility -- eight tennis courts and four acres of elaborately landscaped pools including the Lazy River with serpentine slide, two championship golf courses and Wildfire Golf Club. JW Marriott Desert Ridge Resort & Spa is located where Phoenix meets Scottsdale, just 20 minutes north of Sky Harbor International Airport, with easy access to the Loop 101 freeway.
For more information about JW Marriott Desert Ridge Resort & Luxury Hotel, located at 5350 E. Marriott Drive in Phoenix, visit the Desert Ridge luxury hotel's website at: http://www.marriott.com/hotels/travel/phxdr-jw-marriott-desert-ridge-resort-and-spa-phoenix/.
###