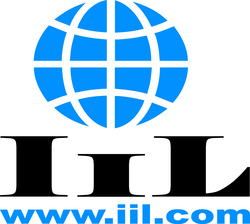 Innovation is inherent in our approach to learning and our clients in the Middle East are leaders in innovation-with a deep understanding of the critical importance of investment in training and development
New York (PRWEB) August 6, 2009
International Institute for Learning, Inc. (IIL), the global leader in professional training in Project, Program, and Portfolio Management, Business Analysis, Microsoft® Office Project and Project Server, PRINCE2™, and Lean Six Sigma, today announced the opening of its newest operating company in Dubai, United Arab Emirates. With demand for training growing across the Middle East region, this expansion further solidifies IIL's global presence and enhances its ability to deliver innovative learning solutions to business professionals worldwide.
"Innovation is inherent in our approach to learning and our clients in the Middle East are leaders in innovation-with a deep understanding of the critical importance of investment in training and development," said E. LaVerne Johnson, Founder, President and CEO of IIL. "We've been serving the training needs of clients within this region for many years and having a direct presence in Dubai gives us an opportunity to not only expand our client base, but also provide enhanced client services to our existing customers."
The Middle East operation is led by Daniel Marsden, whose management experience and interest in the region further enhances IIL's ability to meet the needs of clients in this important and growing marketplace. He has more than 15 years of experience working with global companies and is extremely familiar with the tremendous growth in this region, having managed projects and provided consultancy to clients in Kuwait and the United Arab Emirates, notably Dubai, Abu Dhabi and Ras al-Khaimah.
Marsden has already begun working with key clients in the region and his arrival has been met with tremendous support. "The scale of projects within this region is massive and our clients understand that investment in quality training and consulting can reap tremendous rewards," said Marsden. "It is my goal to build long-lasting relationships in this region, delivering the expertise that will enhance the effectiveness and productivity of their organizations."
IIL's mission is to embody three key values - Intelligence, Integrity and Innovation - in empowering individuals and organizations to advance their skills and abilities, increase collective knowledge and capabilities, and operate more efficiently and effectively. For more information regarding IIL Middle East, visit http://www.iil.com/middleeast.
About International Institute for Learning, Inc. (IIL)
International Institute for Learning, Inc. (IIL) is a global leader in professional training and comprehensive consulting services in the areas of Project, Program, and Portfolio Management, PRINCE2®, Business Analysis, Microsoft® Office Project and Project Server, and Lean Six Sigma. In addition to its many course offerings, productivity tools, and professional certification pathways, IIL leads the way in customized course development. Its Many Methods of Learning™ enable IIL companies in more than 18 major countries around the world to deliver innovative, effective, and consistent training solutions via a variety of learning platforms (traditional classroom, virtual classroom and on-demand training). IIL is a Charter Global Registered Education Provider of the Project Management Institute, a member of the PMI® Corporate Council, a PMI® Silver Alliance Circle member, an IIBA Endorsed Education Provider, and an Accredited Training Organization (ATO) for the delivery of PRINCE2® courses and programs. For more information and free webinars, visit http://www.iil.com or call 800-325-1533. Visit the IIL Knowledge Portal at http://www.allPM.com.
###