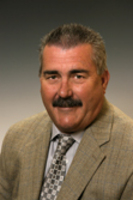 Santa Ana, CA (Vocus) August 4, 2009
The Moote Group - a full service land management firm serving California, Nevada, Arizona and more - recently announced the promotion of Jeff Powers from project manager to director of dry utilities for the Utility Resource Network (URN) / Applicant Design Specialists (ADS) organizations.
Powers' new responsibilities include managing daily business activities including
marketing, proposals and financials, as well as oversee URN/ADS teams and manage/coordinate dry utilities for multiple municipalities as well as commercial and residential developers , which includes the coordination of electric, ADS, telephone, CATV, gas submittals, easements, bids, pre-con meetings, and follow up for required service dates.
His previous position at The Moote Group - URN project manager -he coordinated dry utilities including, special fiber projects which included feasibility, relocations, cost estimates, scheduling, pre-con and construction finals. Over his 32 year telecommunications career, Powers has worked for various companies located in Los Angeles, Virginia to Orange County such as Team Fishel (business development manager), AT&T (director -outside plant manager), OSP Consultants (outside plant manager) and Pacific Bell (outside plant engineering and construction manager). He is a member of Build it Green Organization and also is a director of the Dana West Yacht Club.
About The Moote Group
The Moote Group - a full-service land management firm serving California, Nevada and Arizona that assists with every aspect of development projects from entitlement to finished product, with special emphasis on engineering feasibility, development and building cost estimates and all phases of construction management. Additional information is available at http://www.moote.com.
Media Contacts:
Vanessa Showalter
vshowalter (at) antonpr (dot) com
949-748-0542
Genevieve Anton
ganton (at) antonpr (dot) com
714-544-6503
###