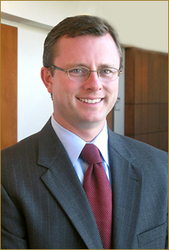 Some patients are wary of filler products that come from synthetic or animal sources because of allergic reactions and other possible risks
Atlanta, GA (Vocus) August 5, 2009
The autologous fat transfer procedure is just one of many methods that can be used in Atlanta body contouring. It can be used to fill in lines and wrinkles and even enhance areas that are lacking in volume such as the cheeks and even the buttocks.
"Some patients are wary of filler products that come from synthetic or animal sources because of allergic reactions and other possible risks," says Dr. Connors. "Through autologous fat transfer, I can utilize the patient's own fat cells to fill in and plump treatment areas. What could be more natural than that?"
The process is fairly simple for facial lines and wrinkles in that a small syringe is used to extract fat cells from naturally fatty areas like the lower belly and thighs. Before the fat is reintroduced into a different area, it is purified and then injected into the face or other area needing treatment. The process is more involved for prior surgical correction or to perform "Brazilian Butt Lifts."
"Fat transfer is just as effective at plumping and rejuvenating the skin as the other products on the market," says Dr. Connors. Like other fillers, it can take years off the face by filling lines and wrinkles and plumping up the skin in the face.
Because the donor fat is your own and because it is a naturally occurring substance in the body, over time the results will fade as the fat is absorbed by the body. This also occurs with other products and an easy fix is simple maintenance of the area.
A youthful, proportionate appearance is important to instilling self-confidence in a person. Whether a wedding is coming up, high school reunion or a job interview, a person who feels good in their own skin and looks refreshed and happy will have the confidence to get through the most stressful of times. For residents of Atlanta, body contouring procedures like fat transfer can make all the difference in the world in times that are hard.
For patients in Atlanta, body contouring doesn't have to involve injecting or implanting foreign objects into the body. Though these are also safe, fat transfer offers an option to those uncomfortable with that. "My years of experience in body contouring gives me an eye for symmetry and body proportion. Once I evaluate a patient, I know exactly what areas would benefit from fat transfer," says Dr. Connors. "It's not always obvious like areas of the face might be; it may be a little plumping of the buttocks to put the finishing touches on someone's body."
Atlanta plastic surgeon, Dr. John Connors, III, performs his body contouring techniques at the JCAHO accredited state-of-the-art facility, The Swan Center for Plastic Surgery for the residents of greater Atlanta and the Southeast. The facility is equipped with the most advanced tools for achieving excellent results in cosmetic surgery. Dr. John Connors, III is double board certified in general and plastic surgery. He is skilled in body contouring procedures as well as facial cosmetic procedures. The Swan Center is a full-service facility that focuses on the aesthetic side of plastic surgery and the staff and Atlanta plastic surgeons can address any cosmetic issue you may have.
###