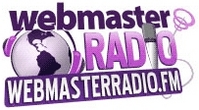 Fort Lauderdale, FL (PRWEB) August 4, 2009
WebmasterRadio.FM, the premier free, 24/7 Internet business radio network focused on the B2B marketplace, announces several new radio programs developed at the requests of many listener comments.
"Press This" hosted by world-renowned Wordpress expert Joost De Valk, will feature exclusive interview with fellow Wordpress developers, topics such as Wordpress hosting and SEO, and news on the latest plug-ins and updates. "Press This" premieres August 4th and will air every Tuesday at 5pm Eastern/ 2pm Pacific.
"Inboxed" is a e-mail marketing program recently added to the network that offers best practices for email marketing strategies, hosted XY7 and Rapid Response Marketing CEO Kevin De Vincenzi, Marketing Director Jon Fondy and and email marketing expert Adam Young. The program airs Wednesdays at 5pm Eastern, 2pm Pacific.
"Search Cowboys" is a program that covers news on search engine marketing, social media and other related subjects. Based in Europe, "Search Cowboys" will have a special interest in Search in Europe, and they will also feature bloggers from around Europe. The program is hosted by European Search Engine Marketers Bas van Den Beld and Roy Huskies, premieres August 20th and will air every Thursday at 1pm Eastern/ 10am Pacific.
In addition to the new programming, WebmasterRadio.FM will be providing Live streaming coverage from the 2009 Search Engine Strategies Conference August 10-14th. We will stream the keynote addresses live, plus provide live and on-demand broadcasts including WebmasterRadio.FM programs and roving reporting.
More updates on our Search Engine Strategies Conference coverage including information on WebmasterRadio.FM's Searchbash event can be found on our blog (http://www.webmasterradio.fm/blog).
About WebmasterRadio.FM:
WebmasterRadio.FM lifts the "veiled curtain" of the Internet, bringing the business community together through an interactive radio network. Its listeners are a global group, comprised of everyone from corporate executives and decision makers to small and mid-sized businesses and individual entrepreneurs. WebmasterRadio.FM's stellar line-up of radio programming includes "CoverStory" with Jiyan Wei of PRWeb, WebmasterRadio.FM's official newswire; "Market Edge" with W2/Racepoint Group Chairman Larry Weber; Fired Up! with Gordon Rudow of Bonfire Communications; "SEM Synergy" with Search Engine Marketing Industry Leader Bruce Clay and more. To tune into WebmasterRadio.FM's live content or check out the show lineup, please visit http://www.WebmasterRadio.FM .
Media Contact:
Brandy Shapiro-Babin
954-309-5578
###