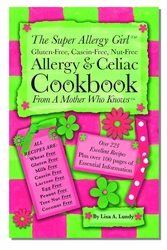 In tough economic times, consumers need to work on improving their communication and business skills
Buffalo, New York (Vocus) August 5, 2009 -
Fear of public speaking is widely acknowledged in our society. Forty percent of Americans rate fear of public speaking second only to snakes according to a Gallup poll conducted in 2001. There are many facets of life that call for public speaking including workplace meetings, special events, funerals, weddings, organizational and association meetings. Benefits to working on improving your public speaking abilities include improved communication skills, better listening skills, improved presentation skills, increased leadership potential, added success in your career, improved ability to motivate and persuade and enhanced self esteem says the Toastmasters International website. Consumers interested in improving their public speaking abilities can find support in a new video and accompanying tip sheet from motivational speaker and author, Lisa A. Lundy, which you can download free from her website http://www.TheSuperAllergyCookbook.com. Lundy has been a Toastmasters International member since 2003 and has seen how participation in Toastmasters can transform lives.
Established in 1924 by Ralph C. Smedley, Toastmasters is a nonprofit organization dedicated to helping people improve their speaking and listening skills, their leadership abilities and learn how to run effective meetings. In Toastmasters 85 year history, it has grown from one club run by Ralph C. Smedley to 12,500 clubs which are home to over 250,000 members in 106 different countries. "In tough economic times, consumers need to work on improving their communication and business skills," said Lundy. "I cannot think of a more cost-effective way to improve practical skills transferrable to both the personal and professional aspects of life than in a Toastmasters club."
Toastmasters is a "learn-by-doing" workshop in which men and women hone their skills in a comfortable, and friendly atmosphere. A typical club meets either weekly or biweekly to learn and practice presentation techniques with the average club meeting time being about one hour. Membership in Toastmasters International is affordable with total annual fees around $100. Lundy's husband, Randy Garrett, is also a member of Toastmasters International.
In addition to being a public speaker, Lundy is the author of The Super Allergy Girl™ Allergy & Celiac Cookbook - From A Mother Who Knows™, which is a gluten-free, dairy-free, egg-free, peanut free and tree nut free resource for individuals with food allergies, celiac disease, gluten intolerance, autism, ADHD, ADD, and other health issues. When Lundy had a difficult time keeping her daughter alive, who as allergic to nearly every food and was failing to thrive, she turned to Toastmasters to bone up on her speaking skills, a move that gave her time away from her problems. She recommends that consumers consider visiting more than one club before making a decision on which club to join one or visit the same club multiple times to get a feeling for the club personality. "Toastmaster clubs come in different sizes and with different personalities," Lundy stated. "The important thing is to get started and make a commitment to stick to it until you attain your Competent Communicator award level." She has a passion for helping people and Toastmasters is just one of the many organizations that fits that ideal.
Size: 6" x 9"
Pages: 405 pages
Soft Cover, Perfect Bound
ISBN#: 978-0-9797542-0-3
Price: $28.95
Contact: Ms. Lisa Lundy
Phone: (716) 835-6392
###