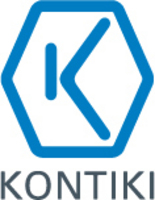 Typically, IT departments must set up a complex development chain with custom coding to the APIs of portals such as Sharepoint or Interwoven. Kontiki's new widgets make this as easy as pasting a few lines of JavaScript into the portal. And, once the widget is embedded on the portal, lines of business can manage what videos are featured in the widgets without IT involvement
Sunnyvale, Calif. (PRWEB) August 6, 2009
As video becomes an increasingly important medium in corporate communications, Kontiki is providing new tools to better manage and seamlessly integrate video into corporate portals. High-quality online video, whether it's live, streamed on-demand, downloaded, or pushed, can help businesses connect with employees in a way that email and other forms of corporate communication can't. Kontiki Portal Widgets automatically display the appropriate videos to employees based on their individual privileges. Now, IT departments can easily embed Kontiki video widgets into enterprise portals with a few simple lines of JavaScript.
Kontiki president Eric Armstrong says the Web 2.0 technology in Kontiki Portal Widgets provides IT, human resources or corporate communications groups with simple controls, such as rights management, distribution, and search and discovery options for employees to easily find and access video that is relevant to them.
"Typically, IT departments must set up a complex development chain with custom coding to the APIs of portals such as Sharepoint or Interwoven. Kontiki's new widgets make this as easy as pasting a few lines of JavaScript into the portal. And, once the widget is embedded on the portal, lines of business can manage what videos are featured in the widgets without IT involvement," Armstrong concludes.
With the new portal integration features, Kontiki now provides three ways for users to access video: within the Microsoft Outlook inbox with the Kontiki Outlook Plug-In, via the corporate portal using a Widget, and from the Kontiki Desktop Media Manager, a brand-able solution that lets users search their inbox to access videos.
Kontiki's service can securely reach every employee in a company with a desktop computer and in any location around the globe through its patented peer-assisted video delivery technology. Kontiki significantly increases the capacity of existing infrastructure to deliver high-quality video, company-wide, without network hardware expenses or dedicated IT staff. Its robust functionality offers multiple delivery options, email integration, portal search and discover, security and analytics. Kontiki solutions can be implemented in a few short weeks to thousands of employees worldwide.
About Kontiki, Inc.
Founded in 2000, Kontiki offers an End-to-End Enterprise Video Delivery Solution for our customers to meet all of their live, video streaming, and video download delivery needs, plus more. Offered as a Software-as-a-Service or Software License solution, Kontiki's technology is unique in the market in that our customers can deliver high-quality video to all employees worldwide, regardless of any network connectivity limitations they may have, and without deploying any networking or caching hardware. Learn more about us at http://www.kontiki.com.
###