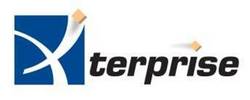 You simply cannot succeed in today's retail marketplace without a detailed, up-to-the-minute understanding of the movement of inventory through every stage of the retail environment
Dallas, TX (PRWEB) August 5, 2009
Xterprise today announced it will showcase today's most effective and comprehensive RFID solutions for the retail and fashion market at the 2009 RFID in Fashion industry event to be held August 12 and 13 at the Fashion Institute in New York City, NY. RFID in Fashion is the premier gathering for companies in the retail, apparel, footwear and accessories industries.
"Forward thinking fashion industry executives are recognizing the value of RFID as a way to innovate in-store and supply chain processes to enable new levels of inventory management, supply chain efficiency, and to drive increased store sales and performance," says Dean Frew, CEO of Xterprise. "Xterprise will be at 'RFID in Fashion 2009' to demonstrate our proven Clarity Advanced Retail System, and show how RFID can help fashion companies innovate and thrive in today's economy."
Sponsored by RFID Journal, RFID in Fashion will offer expert advice on how fashion-related companies can use RFID technologies to improve manufacturing operations, enhance in-store inventory accuracy and product availability, deter shrinkage and boost sales. Exhibitors will display the latest RFID solutions for fashion industry applications. Attendees can gather new ideas and network with thought leaders in the RFID segment.
The Clarity Advanced Retail System (ARS) store inventory management solution from Xterprise delivers comprehensive, granular and up-to-date information on merchandise in the retail environment. Retailers in the fashion segment can use these insights to monitor, understand and act on emerging trends in consumer behavior, and then translate that knowledge into informed and effective business actions.
"You simply cannot succeed in today's retail marketplace without a detailed, up-to-the-minute understanding of the movement of inventory through every stage of the retail environment," says Zander Livingston, Director of RFID for American Apparel. "The RFID-based systems deployed by Xterprise give us powerful insights into consumer behaviour, inventory flows and other key variables that have resulted in measurable sales increases and labor savings. It gives us a potent competitive tool in a tough economy."
Mr. Livingston will give the keynote address at the RFID in Fashion conference in New York, and will describe how American Apparel leveraged RFID to improve replenishment and inventory management to reduce costs and grow revenues. To learn more about the Xterprise Clarity ARS solution deployed at American Apparel, visit the Avery Dennison website at http://www.ibmd.averydennison.com/solutions/american-apparel-rfid.asp.
The RFID in Fashion event is attended by fashion industry executives responsible for IT, supply chain management, operations and manufacturing, transport and logistics, warehouse management, and other functions. Speakers at this year's event will include RFID specialists from Wal-Mart, American Apparel, Motorola, the University of Arkansas, and the RFID Journal. Attendees at this year's conference will receive an interactive ROI calculator for evaluating the use of RFID in the fashion industry. To learn more about this conference, visit http://www.rfidjournalevents.com/fashion.
Attendees can visit Xterprise at Booth 7 at the RFID in Fashion event.
# # #