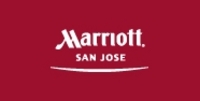 SAN JOSE, CA (PRWEB) August 6, 2009 - July 10, 2009 -
Executive Chef Daniel Patino of ARCADIA, A Michael Mina Restaurant at the Marriott hotel in downtown San Jose, CA, is sharpening his knives and taking to the road next month to participate in two special culinary events.
The first event will take place at the New World Hotel Saigon in Ho Chi Minh City, Vietnam. Entitled "California Dreamin,'" Chef Patino will showcase his signature recipes offered at the downtown San Jose, CA hotel's ARCADIA restaurant. The week-long culinary event will include a Gala Buffet on August 5 from 6 to 10 p.m. which is priced at VND 995.000++ (including wines from Kendall Jackson introduced by wine consultant Jeff Cook); a Theme Buffet from 6 to 10 p.m. each evening on August 6 to 12 priced at VND 795,000++ (a la carte selection also available), and a Cooking Class with Chef Patino on August 11th from 4 to 6 p.m. priced at VND 995.000++ including a dinner buffet. Reservations for the cooking class are required. For more information or reservations, please call (84-8) 3822 8888, ext 2200 or visit http://www.newworldshotel.com.
The second event will take place at the James Beard Foundation in New York City on August 25 at 7 p.m. The Cooks Reunion dinner will feature Chef Patino along with Chef Jason Dady, The Lodge Restaurant of Castle Hills/San Antonio; and James Beard Foundation Award Winner Chef Christopher Lee and Pastry Chef Jennifer Yee of Aureole in New York City. Patino, Dady, and Lee met years ago as students at the California Culinary Academy in San Francisco. Now established and esteemed chefs working in different cities, the three old cooking-school buddies will reunite at the Beard House to collaborate on a spectacular meal. This dinner is priced at $125 per person for James Beard Foundation members or $165 for the general public. For reservations or additional information, call 212-627-2308 or visit http://www.jamesbeard.org.
ABOUT MICHAEL MINA'S ARCADIA
Michael Mina's ARCADIA is a modern American steakhouse serving classic cuts of beef, fish steaks, and traditional steakhouse side dishes with Michael Mina's contemporary twist. The restaurant is located at the Marriott hotel in downtown San Jose, CA at 301 S. Market Street. Some of the restaurant's signature items include a 20-ounced aged "cowboy" rib-eye; 12-ounce dry-aged New York strip steak; and Pacific yellowfin tuna. Please visit the downtown San Jose, CA hotel's website at: http://www.marriott.com/hotels/travel/sjcsj-san-jose-marriott/ for more information.