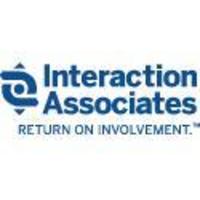 It's a snapshot of what's going on out there and it provides guidance to companies interested in strengthening their levels of trust, developing strong leaders, and becoming more collaborative for strategic results
Cambridge, MA (PRWEB) August 6, 2009 —
Some ten months after the economy took a dramatic turn for the worse in Fall 2008, new survey results point to confidence among business leaders and managers.
The findings emerge in a recent survey of trust, leadership, and collaboration commissioned by Interaction Associates and involving leaders at 211 companies from a broad range of industries and company sizes.
The survey, Building Trust in Business, shows that two-thirds of the people surveyed – 66% of respondents – say they are "extremely or very confident" in their company's ability to successfully navigate the current downturn.
What's more: People at companies with effective, strong leadership exhibit even higher levels of confidence about weathering the current economic downturn — 88% of people from strong leadership companies in the Building Trust survey say they are extremely or very confident that their company will get through the tough times successfully.
Interaction Associates commissioned IDG Research Services to conduct the Building Trust in Business survey as part of IA's 40th anniversary celebration in 2009. The full report will be released in September 2009 with detailed findings and powerful tools for growing trust, leadership, and collaboration. An Executive Summary of Building Trust in Business is available for download at: http://snipurl.com/iastudy.
"Our Building Trust in Business research is designed to identify best practices of high performing companies," said Linda Dunkel, President and CEO of Interaction Associates. "It's a snapshot of what's going on out there and it provides guidance to companies interested in strengthening their levels of trust, developing strong leaders, and becoming more collaborative for strategic results," added Dunkel.
About Interaction Associates
Interaction Associates (IA) is a 40-year innovator helping companies find breakthrough solutions to business challenges. IA's integrated management consulting and learning and development services have been used globally by Fortune 500 companies, government agencies and nonprofit organizations. IA helps those enterprises set strategic direction, inspire commitment, and build leadership capabilities, leveraging the power of collaborative action for long-term, sustainable results. Learn more at http://interactionassociates.com
This press release was distributed through eMediawire by Human Resources Marketer (HR Marketer: http://www.HRmarketer.com) on behalf of the company listed above.
###