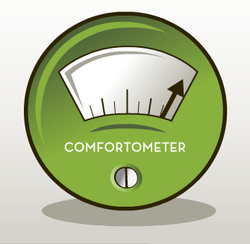 Homeowners often just live with draftiness or other comfort issues in their homes, without realizing all the options available to address home comfort
Fort Wayne, IN (Vocus) August 20, 2009
Genteq™, a leading developer of motors for home heating and cooling systems, has launched GenteqComfort, a Web site devoted to educating homeowners about home comfort options and introducing them to home energy efficiency and savings opportunities
"Homeowners often just live with draftiness or other comfort issues in their homes, without realizing all the options available to address home comfort," says Paul Selking, HVAC industry leader at Genteq. "Our goal is to educate homeowners about the most recent innovations in home heating and cooling, and what that can mean for home comfort."
GenteqComfort helps homeowners understand how their heating and cooling systems work, covering common terminology like variable-speed blower motors, ductwork, HEPA filters, energy recovery ventilators and zone controls/thermostats. This information helps consumers troubleshoot common issues in their homes, such as hot and cold spots throughout the house; draftiness; dry air and static electricity; air quality and allergens; and high utility bills.
Quizzes and online calculators give the homeowner hands-on activities to explore the site.

Comfortometer - Helps the homeowner determine whether the home is at optimum comfort
Going green - Shows the homeowner how to save money room by room with just a few eco-friendly adjustments
Retrofitting your home to be more comfortable - Presents ideas for adjustments that make a home more comfortable
New construction decision-making - Details issues and solutions important to those building a new home
Home energy footprint - Calculates a homeowner's carbon footprint
Genteq is a division of Regal Beloit (NYSE:RBC), a leading manufacturer of mechanical and electrical motion control and power generation products serving markets throughout the world. Regal Beloit is headquartered in Beloit, Wis., and has manufacturing, sales, and service facilities throughout the United States, Canada, Mexico, Europe and Asia. For more information, visit the company's web site at JoinTheGeneration.
###