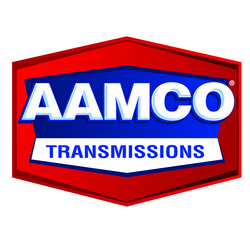 We carefully crafted this very special program at a time when many new car dealers are struggling to quickly adapt to unprecedented changes in their business model
Horsham, PA (PRWEB) August 7, 2009
With the auto industry in turmoil, many longstanding car dealerships are being forced out of business or required to adjust their business model to focus solely on service without the benefit of new car sales to drive future repairs.
AAMCO is stepping up to offer orphaned car dealers the opportunity to attract an entirely new customer base as a supplement for their lost and diverted revenue.
AAMCO has already sent out hundreds of informational letters to dealerships closed and those on the endangered list. This special dealership program was carefully constructed to allow dealers currently (or formerly) operating repair facilities the ability to quickly transform their businesses with minimal investment and maximize their potential to attract new customers.
The allure of AAMCO's 96% customer awareness among transmission customers, combined with AAMCO's reputation as the leader in the category for more than forty years along with AAMCO's on-going innovation in the automotive aftermarket is making many disenfranchised car dealers seriously consider integrating the AAMCO brand.
Michael Sumsky, AAMCO's President states, "We carefully crafted this very special program at a time when many new car dealers are struggling to quickly adapt to unprecedented changes in their business model". Sumsky continues, "We view this opportunity as a win/win scenario. The dealer gets a well known, highly successful national brand with a true market niche and a very loyal customer base and AAMCO expands its footprint into areas where we want to strengthen our retail presence".
Requiring a very modest investment for some specialized equipment and license fees, this fast-track conversion program allows existing service providers the ability to come on-board quickly, easily and inexpensively. To ease the transition, AAMCO is even waiving the up front investment costs for six months, rolling them into a 0% interest note.
"We want our new conversion dealers to have the opportunity to start their new revenue stream before they have to start making their investment payments", Sumsky states. "This is a truly unique and time sensitive opportunity".
"There may be other offerings in the marketplace but the big difference with AAMCO's program is that the dealers costs are based upon the revenue generated under the AAMCO brand name", says John Conway, VP of Franchise Development.
Interested dealerships should immediately contact John Conway on the AAMCO conversion hotline at (866) 213-0402.
About AAMCO Transmissions
AAMCO Transmissions is the world's largest chain of transmission specialists and one of the leaders in total car care services. AAMCO has approximately 900 automotive centers throughout the United States, Canada and Puerto Rico. Established in 1962, AAMCO is proud to have served more than 35 million drivers. For more information, visit http://www.aamco.com.
# # #