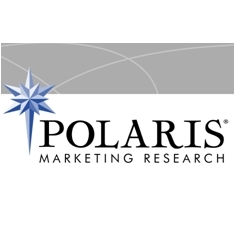 We are honored to have a guest of Dr. Bernhardt's stature in the marketing community as our first blog post. His thoughts and experiences will be very helpful to our readers
Atlanta, GA (PRWEB) August 9, 2009
Polaris Marketing Research, Inc. (polarismr.com) announced today, the launch of their new blog, The Marketing Dialog. The Marketing Dialog is a semimonthly blog discussion with respected executives, educators and opinion leaders in the field of marketing regarding how they have used marketing research to make decisions. Twice a month, Polaris will share the thoughts and experiences of these marketing professionals and invite marketers to participate in the dialog with their own ideas and comments. The discussion will be short but powerful, making the few minutes' participation worthwhile and enlightening.
The Marketing Dialog's inaugural guest marketing leader is Dr. Kenneth L. Bernhardt, Assistant Dean for Corporate Relations, Regents' Professor, and Taylor E. Little, Jr. Professor of Marketing, Robinson College of Business, Georgia State University.
"We are honored to have a guest of Dr. Bernhardt's stature in the marketing community as our first blog post. His thoughts and experiences will be very helpful to our readers," said Polaris founder and president Jan Carlson.
To thank guest marketing leaders for their participation in The Marketing Dialog, Polaris will make a donation to a charity of the guest's choice.
"Most of the marketing leaders who will be featured in The Marketing Dialog are the kind of people who give back to their profession and to their communities. By donating to their charity, we thank them for participating in The Marketing Dialog and help great causes - a win-win for everyone," said Polaris senior vice president Debra Semans. Polaris will also invite blog readers to make a contribution or to learn more about the charity through the included link.
The Marketing Dialog can be found at themarketingdialog.com.
If you would like to be notified when we post a new discussion to The Marketing Dialog, click here.
About the Marketing Research Company, Polaris Marketing Research:
Founded by Jan Carlson in 1989, Polaris Marketing Research is a full-service firm that provides state-of-the-art online interactive marketing research reporting, interviewing and data collection, quantitative and qualitative research expertise and personalized project management.
Atlanta-based Polaris Marketing Research is affiliated with the Council of American Survey Research Organizations, the American Marketing Association and the American Society for Quality.
For more information about Polaris and its services, contact Dianne Hill at 404-816-0353 or visit polarismr.com.
###