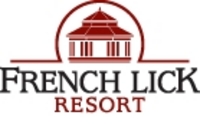 I swear to God, man
French Lick, Ind. (Vocus) August 11, 2009
Who knew Labor Day could be so funny? French Lick Resort is using the end of summer holiday as an excuse for a laughter marathon featuring two "Bob & Tom" regulars Donnie Baker and Tim Wilson, along with Greg Warren and Stewart Huff.
The Laughin' at the Lick weekend kicks off with a performance by Donnie Baker on Friday, September 4. With phrases like "I swear to God, man," "Shut up, Randy" and "They have to, it's state law," the mullet sporting Baker has made a name for himself on the nationally-syndicated radio show. He is known for his endless opinions on life, love, work, relationships and rock and roll. Appearing with Donnie will be his carport (formerly a garage) band, the Pork Pistols. Tickets are priced from $15-$35 and are available at http://www.frenchlick.com .
Saturday evenings' performance will feature singer, songwriter, storyteller Tim Wilson, who is known for his Southern comedy. The 26 year veteran has sold over 500,000 country comedy CDs. He also appeared on numerous television programs including NBCs "The Tonight Show," TNN's "Ralph Emery Show," and appeared as a guest on ABC's "Grace Under Fire."
He has also performed on several syndicated radio programs. He has been a regular guest on the "Bob and Tom Show" for the past 15 years and a regular on the "Rick and Bubba" show for the past 14 years. Wilson has also served as the opening act for country greats such as Clint Black, Tanya Tucker, Ricky Van Shelton and Reba McEntire. He's also worked with rock legends Lynyrd Skynyrd and 38 Special.
Also performing with Wilson will be Greg Warren and Stewart Huff. Greg Warren, most recently in his own Half Hour Comedy Central Special has been building a strong fan base around the country with his act inspired by stories from his Midwestern upbringing. Greg attracts a diverse audience spectrum, performing on networks such as BET (as a finalist on "Coming to the Stage") and Country Music Television's "Comedy Stage". Greg is also a favorite on the Bob and Tom" radio show, which led him to tour theaters across the country with the "Bob and Tom Comedy All Star Tour". Greg is also a regular guest on "The Late Late Show with Craig Ferguson" and was a semi-finalist on NBC's Last Comic Standing.
From the South (but not by choice), Stewart Huff has been performing comedy for over 10 years. He currently tours clubs across the country. Stewart reaches past the norm for his genuine -- and genuinely unexpected -- comedy. His knack for embracing the foibles of humanity and his refreshing originality make him as likeable as he is hilarious."Stewart has performed in Comedy Clubs from coast to coast including…The Improv in Los Angeles as well as The Improv in New York. In 2006 he was invited to perform in the HBO Las Vegas Festival.
Tickets for the Tim Wilson show are priced from $25 to $50 and are available at http://www.frenchlick.com or by calling Ticketforce at 877-840-0457.
Special hotel packages, including a pair of tickets for both shows, are being offered at the French Lick Springs Hotel (starting at $468) and the West Baden Springs Hotel (starting at $568). Guests can book them online, or by calling our reservation specialists at 888-936-9360.
French Lick Resort is a $500 million historic restoration and casino development project that includes the West Baden Springs Hotel, French Lick Springs Hotel and the new French Lick Casino. This premier resort and casino destination in Southern Indiana features 689 guest rooms and suites; a 42,000-square-foot, single-level casino; 45 holes of golf, including the fully restored 1917-designed Donald Ross Course at French Lick and the new, 18-hole Pete Dye Course at French Lick two full-service spas with a combined 36 treatment rooms totaling 42,000 square feet; meeting and event space totaling 115,000 square feet and an array of dining and entertainment options.
###