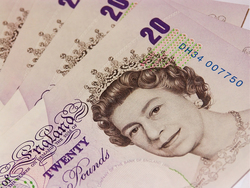 Cardiff (PRWEB) August 13, 2009
Whether you're flying the nest for the first time or facing your finals, confused.com has advice for students moving into their new digs.
School may be out for summer but it's never too early for students to start securing their new term time homes in order to get the best location and range of choice. Moving out can be a costly venture for parents and students, but there are certain things that need to be taken into account to insure the savviest deals without compromising on safety.
Safe:
Certification is key to safety - ask to see a copy of gas safety certificates.
It is a legal requirement, but it would be wrong to assume, so, for peace of mind make sure that your landlord has checked the safety of your gas appliances - carbon monoxide is a silent killer that you need to be aware of.
Savvy:
Who is responsible?
Ask the landlord who is responsible for the utility bills; if it's you, check if it is OK to switch.
Knowledge is power; Get to know your meters - gas, electricity & water.
Outgoing tenants should inform utility companies when they leave, in order to pay a final bill, but it's possible that they'll 'forget'. In order to ensure you only pay for what you use, call as soon as you sign the tenancy agreement. Let them know you are a new tenant and provide an up-to-date meter reading, which you could even ask your landlord to witness. You don't want to arrive at the beginning of term to find out you've been cut off or are paying someone else's bill.
Saving:
If the property is going to be empty until September, consider switching to a tariff which has no standing charge; if there'll be no usage until the beginning of term, why pay?
Do your research before trusting door-to-door salesmen - energy salesmen will not give you the full picture.
Salesman from energy companies can only discuss their own tariffs, so if you want to switch, use an accredited energy comparison site which will look at all tariffs available in the market, it's the only way to guarantee you are making a fully informed choice.
Gareth Kloet, head of utilities at Confused.com says: "Moving into a new house at any stage of your life is an exciting time, but finding a few minutes to follow this simple checklist could not only save you money, it'll also mean that the only headache you get in your new home is down to Fresher's Week overindulgence. Something as easy as reading your meters can make sure that you only pay for what you are responsible for. Good luck class of 2009"
For further information please contact:
Press office, Confused.com: 02920 434 398
Gareth Kloet, Head of energy prices, Confused.com: 02920 434 268 / 07966 722 063
Notes to editors
About Confused.com:
Confused.com is one of the UK's biggest and most popular price comparison services. Launched in 2002, it generates over one million quotes per month. It has expanded its range of comparison products over the last couple of years to include car insurance, home insurance, travel insurance, pet insurance, van insurance, motorbike insurance, breakdown cover and energy, as well as financial services products including credit cards, loans, mortgages and life insurance.
Confused.com has all of the 'big six' energy providers on its panel, customers can save £250* on their annual energy bill by switching with Confused.com
Confused.com is not a supplier, insurance company or broker. It provides a free, objective and unbiased comparison service. By using cutting-edge technology, it has developed a series of intelligent web-based solutions that evaluate a number of risk factors to help customers with their decision-making, subsequently finding them great deals on a wide-range of insurance products, financial services, utilities and more. Confused.com's service is based on the most up-to-date information provided by UK suppliers and industry regulators.
Confused.com is owned by the Admiral Group plc. Admiral listed on the London Stock Exchange in September 2004. Confused.com is regulated by the FSA.
*Confused.com customers saved an average of £252.37 on their annual energy bill in 2008.
###