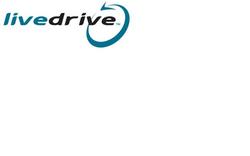 Every year, 43% of computer users lose irreplaceable photos, music, documents and other files. The value of people's data is increasing all the time - both in terms of paid for digital content such as music and also in terms of memories such as family photos and videos. Increasingly, people are storing their life on their computer and it's important to keep this data backed up
Lanham, MD (PRWEB) August 11, 2009
Livedrive, the fast growing online storage provider, has added online backup functionality that allows customers to automatically backup important documents, photos, videos and other files from their PC to their cloud storage.
Andrew Michael, CEO, commented: "Every year, 43% of computer users lose irreplaceable photos, music, documents and other files. The value of people's data is increasing all the time - both in terms of paid for digital content such as music and also in terms of memories such as family photos and videos. Increasingly, people are storing their life on their computer and it's important to keep this data backed up"
Online backup and storage is an industry forecast to grow 500% by 2012 (source: Gartner).
Livedrive customers simply install the software on their computer and that's it. Livedrive works intelligently in the background to keep important files safely backup up online in multiple data centres.
Andrew Michael also commented: "Other online backup providers simply backup customer files. Livedrive goes a step further and allows backed up files to be accessed remotely via the web and on other computers. Increasingly, consumers want to access the same files on all their devices as well as being safe in the knowledge that their data is secure, should their computer fail. Livedrive is the first company to provide online backup, synchronisation and remote access in one easy to use product"
About Livedrive Internet
Founded in 2006, Livedrive provides a revolutionary online file storage, backup, remote access and file sharing service for consumers and small businesses. Following a successful 3 month beta programme, Livedrive launched in February 2009 and has grown quickly with more than 200,000 customers worldwide using the service.
Livedrive offers unlimited storage for $129.95 a year and a limited 100Gb starter account for $55.95 a year.
For more information on Livedrive visit: http://www.livedrive.com/in/?tid=prweblbu
For further information please contact:
Dominic Cross
dominic.cross(at)livedrive.com
+44 (0)7889 112224
###