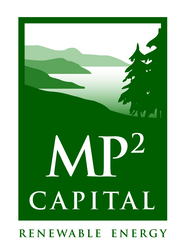 We are committed to aggressively and responsibly pursuing renewable energy resources as part of a balanced approach to meeting our region's growing energy demand
Laurinburg, NC (Vocus) August 11, 2009
Progress Energy Carolinas has signed an agreement with MP2 Capital in which MP2 will build and operate a 2.3 megawatt solar photovoltaic (PV) array in Laurinburg and sell the output to Progress Energy Carolinas for distribution to its customers. The proposed solar PV array is expected to come online within the next six months.
MP2 Capital, a renewable energy financing firm based in San Francisco, California, is developing the project with groSolar, a national solar installer and distributor, and local development partner Birdseye Renewable Energy in Charlotte.
The project, which must still be approved by the Laurinburg Planning Board and City Council, will be the sixth and largest solar array project planned by Progress Energy Carolinas, bringing the total amount of solar-generated electricity scheduled to be purchased by the company to more than seven megawatts. A final location for the array has not yet been decided.
"We are committed to aggressively and responsibly pursuing renewable energy resources as part of a balanced approach to meeting our region's growing energy demand," said Lloyd Yates, president and chief executive officer of Progress Energy Carolinas. "This project will be the largest solar power array on our system and is a significant addition to our growing portfolio of renewable energy projects. I'm pleased to continue our long history of partnering with local communities to advance this innovative technology."
MP2 Capital develops, finances and invests in renewable energy projects worldwide, and anticipates creating jobs for 30 to 50 workers in North Carolina during the construction phase of the solar array.
"We believe that North Carolina represents an attractive market for solar development. We are pleased to partner directly with Progress Energy Carolinas on this exciting project that will enable them to deliver renewable energy to their customers," said Mark Lerdal, chief executive officer of MP2 Capital.
"Our collaboration with MP2 Capital and groSolar brings a leading combination of technical expertise and ground level project oversight to support Progress Energy's efforts to advance the use of renewable energy sources and protect our environment here in North Carolina," said Brian Bednar, president of Birdseye Renewable Energy.
groSolar, a leading distributor and installer of solar power systems nationwide, will design and install the solar array. "groSolar is committed to delivering clean solar power in a cost effective way to as many consumers and businesses as possible. Global warming is a real threat to our way of life, and it's extremely gratifying to be a part of this important project in North Carolina," said Frank Griffin, groSolar's Vice President of Construction.
MP2 Capital proposed this latest solar PV project in response to Progress Energy Carolina's request for renewable energy proposals issued in 2008. The company's request is designed to meet the requirements of North Carolina's Renewable Energy and Efficiency Portfolio Standard, passed in 2007. After an extensive and competitive evaluation process, Progress Energy Carolinas selected MP2 Capital's proposal.
Media contacts:
Progress Energy: 877-641-6397
MP2 Capital: Jeff Glavan, 415-874-5388 (w), 415-602-4769 (c) jeff (at) mp2capital.com
Birdseye Renewable Energy: Brian Bednar, 704-940-6100 (w) 704-301-9629 (c)
groSolar: Frank Griffin, 443-451-3536 (w)
About Progress Energy:
Progress Energy (NYSE: PGN), headquartered in Raleigh, N.C., is a Fortune 500 energy company with more than 22,000 megawatts of generation capacity and $9 billion in annual revenues. Progress Energy includes two major electric utilities that serve approximately 3.1 million customers in the Carolinas and Florida. The company has earned the Edison Electric Institute's Edison Award, the industry's highest honor, in recognition of its operational excellence, and was the first utility to receive the prestigious J.D. Power and Associates Founder's Award for customer service. The company is pursuing a balanced strategy for a secure energy future, which includes aggressive energy-efficiency programs, investments in renewable energy technologies and a state-of-the-art electricity system. Progress Energy celebrated a century of service in 2008. Visit the company's Web site at http://www.progress-energy.com.
About MP2 Capital:
MP2 Capital LLC develops, finances and invests in renewable energy projects worldwide. The firm was founded in 2006 and has a track record of successful development and operation of multiple projects. The firm maintains a strong partnership culture that continually builds upon its deep and broad relationships with communities, landowners, local developers, utilities, energy providers, contractors, manufacturers, lenders and investors. The firm is headquartered in San Francisco, California. Learn more at http://www.mp2capital.com
About groSolar:
groSolar is North America's premier distributor, installer and integrator of solar energy solutions for residential and commercial installations. Founded in 1998, groSolar is the largest 100 percent U.S.-owned distribution company in the solar industry. The company has offices and warehouses across the continent, distributing solar electric and solar hot water systems from offices in VT, NJ, NY, CT, MA, MD, DE, PA, CO, MT, and CA. groSolar integrates components from leading solar manufacturers including Evergreen Solar, PanelClaw, Motech, Heliodyne, SMA, Fronius and UniRac into simple solar energy solutions for customers that generate clean, reliable energy for decades. groSolar is a mission-driven company dedicated to providing high quality solar energy solutions and whole energy appreciation. Learn more at http://www.groSolar.com or call 800.374.4494.
About Birdseye Renewable Energy
Birdseye Renewable Energy was founded by Brian C. Bednar, CPM® after more than 12 years in the property management, brokerage and development business. Birdseye leverages its real estate and building experience to provide hands-on local knowledge and project management to its team's projects. Birdseye works closely with financing and tax specialists MP2 Capital LLC and strategic partners in engineering, procurement and construction providers to ensure a market leading combination of technical expertise and ground level project oversight. We seamlessly manage the complex elements of successful energy development from site identification and technical design to tax equity investors and utility interconnection. Learn more at http://www.birdseyeenergy.com or call 704-940-6100.
###