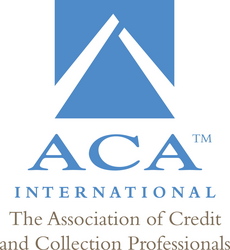 Scrapping this requirement would mean lower costs for financial services institutions and less junk mail for consumers
Chicago, IL (Vocus) August 12, 2009
On July 31, just before Congress recessed for the month of August, Reps. Erik Paulsen (R-Minn.) and Dennis Moore (D-Kan.) introduced H.R. 3506, the Eliminate Privacy Notice Confusion Act. The introduction of this proposed legislation marks a significant advancement, as passage of the bill would eliminate the costly burden of mailing annual privacy notices for many ACA International members.
Under the Fair Debt Collection Practices Act (FDCPA), companies that purchase debt are prohibited from sharing consumers' personal information with third parties. Currently companies that purchase debt are also subject to the Gramm-Leach-Bliley Act (GLBA), which requires financial institutions to provide annual privacy notices that give consumers the opportunity to opt out of having their information shared with third parties. Since debt purchasing companies are already subject to the FDCPA, GLBA's requirement that they send an annual notices proves duplicative and unnecessary, and is more likely to cause confusion with the consumer who receives the notice.
Legislation has been introduced during the past three Congresses to relieve the burden of the privacy notice requirement of the GLBA by providing an exemption from sending an annual privacy notice for institutions that neither share non-public customer information with unaffiliated third parties nor make changes to their privacy policies.
"Scrapping this requirement would mean lower costs for financial services institutions and less junk mail for consumers," said Adam Peterman, ACA International's Government Affairs Director. "ACA's government affairs staff has been meeting with congressional offices to urge the swift reintroduction and passage of this common-sense, good-government legislation in the 111th Congress. We are very grateful for the initiative taken by Reps. Paulsen and Moore to move this issue forward in a bipartisan fashion."
###