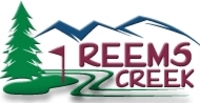 We are truly excited about Reems Creek and look forward to building upon the success that the course has enjoyed over the past 20 years.
Irvine, CA (Vocus) August 11, 2009
Reems Creek Golf Club is recognized as one of western North Carolina's best golf properties, consistently earning a 4 Star Rating by Golf Digest's ''Places to Play''. Mr. Brendan Flaherty, the Manager of Warrior Golf Properties, LLC and the founder, CEO of Warrior Custom Golf Inc. based in Irvine CA stated, "We are truly excited about Reems Creek and look forward to building upon the success that the course has enjoyed over the past 20 years."
Reems Creek Golf Club is located only 15 minutes from Ashville in the picturesque community of Weaverville, North Carolina. The popular semi-private club opened for play in 1989 and was designed by Hawtree & Son of Oxford, England (designers of Royal Birkdale site of the 2008 British Open). Reems Creek offers a Scottish Highland look with rolling terrain and large knolls, featuring over 130 acres of beautifully manicured bent grass fairways, large greens, and tees.
The purchase was finalized on Friday July 31, 2009. The initial owners included Lee King, Jim Floyd, Bill Robinson and golf analyst Ben Wright. Part of the former ownership group included legendary basketball coach Dean Smith. Reems Creek is the fourth golf property purchased by affiliated companies of Warrior Custom Golf, Inc. Other recent acquisitions include The Club at Runaway Bay in Lake Bridgeport, Texas, and Marion Oaks Country Club and Huntington Golf Club, both located in Ocala, Florida.
Larry Carter, the long time manager at Reems Creek, received an enthusiastic vote of confidence from Warrior as did the rest of the current staff and employees. During a meeting with key personnel at the club Mr. Flaherty said, ''I would like to express the confidence I have your professional attitude and believe you possess the capability to execute our plans for improvements to the Club House and growth of the business''. Larry was particularly excited about the plans for upgrading the bar and restaurant with upscale furnishings and big screen TV's saying, ''The membership would enjoy the improvements and likely attract new patrons''.
The Warrior management team also met with Jack Cloninger, president of the local Home Owners Association, and discussed ways the HOA and Warrior could work together to expand the relationship of the Club with the members of the community. Jack explained, ''The HOA members and other local residents welcome the energy and enthusiasm that Warrior brings to the community. We want to continue to utilize the Clubhouse for the various seasonal events hosted by the HOA and expand participation.''
About Warrior Custom Golf
Warrior Custom Golf, Inc. was established for the singular purpose of developing, manufacturing and marketing custom golf clubs for golfers worldwide. They are dedicated to the continual development of affordable state-of-the-art custom golf products and in building customer loyalty through exceptional customer service and support.
Warrior has brought together an impressive group of highly regarded product development and golf manufacturing professionals, many of whom have 20 or more years experience including seasoned master club builders. Warrior produces many more club sets in a given week than some of the most 'famous brands' with one distinct difference - every one of their clubs is custom built to the exact specifications of each customer.
As a result, Warrior has surpassed $150 million sales with over 400,000 satisfied customers and is one of the fastest growing golf companies in the nation. Warrior's corporate headquarters is located in Irvine, California where its 30,000 sq. ft. manufacturing facility employs over 200 individuals year-round.
For more information on Warrior Custom Golf, 15 Mason, Irvine, CA 92618, contact Toby Eklund at 1(800) 574-9790 or email: toby@warriorcustomgolf.com or visit their website http://www.warriorcustomgolf.com.
About Reems Creek
Reems Creek Golf Club is located at 36 Pink Fox Cove Road, Weaverville, NC 28787 Contact Larry Carter 828 645 4393 or visit the website http://www.reemscreekgolf.com.
###