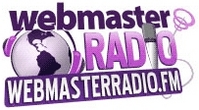 Fort Lauderdale, FL (PRWEB) August 11, 2009
WebmasterRadio.FM, the premier free, 24/7 Internet business radio network focused on the B2B marketplace, will be hosting one of the premier evening social event, WebmasterRadio.FM's Searchbash, at Pearl Nightclub in Downtown San Jose, California Tuesday August 11th.
This year's Searchbash is being set to the theme of the 1951 Disney film classic "Alice in Wonderland".
"This is our fifth WebmasterRadio.FM Searchbash in San Jose, and this year we had some pretty big shoes to fill, "said Co-Founder/ Vice President of Sales and Marketing Brandy Shapiro-Babin."This night would not be made possible without the leading organizations that have stepped up to the plate to provide conference goers with a night intended to be fun and filled with fabulous networking.
WebmasterRadio.FM thanks this year's Searchbash sponsors that have joined together in a united front to provide all Search Engine Strategies conference attendees with a tremendous everlasting experience.
Sponsors of this year's WebmasterRadio.FM's Searchbash include our platinum sponsor AdGooroo, as well as Findology, Litle & Co, IdeaLaunch, Pixelsilk and Leapfish.
WebmasterRadio.FM serves as the official radio/podcast network for many of the world's most prestigious conferences and WebmasterRadio.FMs SearchBash is the cornerstone networking event. Searchbash is usually the only event open to the entire attendee base and it offers a life experience and a feel for the host city where the conference is being held.
About WebmasterRadio.FM
WebmasterRadio.FM lifts the "veiled curtain" of the Internet, bringing the business community together through an interactive radio network. Its listeners are a global group, comprised of everyone from corporate executives and decision makers to small and mid-sized businesses and individual entrepreneurs. WebmasterRadio.FM's stellar line-up of radio programming includes "CoverStory" with Jiyan Wei of PRWeb, WebmasterRadio.FM's official newswire; "Market Edge" with W2/Racepoint Group Chairman Larry Weber; Fired Up! with Gordon Rudow of Bonfire Communications; "SEM Synergy" with Search Engine Marketing Industry Leader Bruce Clay and more. To tune into WebmasterRadio.FM's live content or check out the show lineup, please visit http://www.WebmasterRadio.FM.
Media Contact:
Brandy Shapiro-Babin
954-309-5578
###