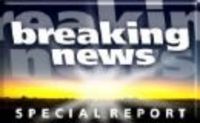 The FDA will not tolerate companies that fail to provide adequate safeguards.
Washington, DC (PRWEB) August 11, 2009
Sportsnutritionlawsuit.com will keep the public informed with developments regarding recent FDA legal actions that occur after allegedly finding live and dead rats at Quality Formulations, a manufacturer of American Sports Nutrition Bodybuilding products currently sold on its website americanwhey.
According to the lawsuit (New Jersey Federal District Court Case #2:09-cv-03211-JAG-ES) it states that the FDA has taken Enforcement Action Against Three New Jersey Dietary Supplement and Protein Powder Manufacturers Companies failed to declare allergens in products and correct filthy conditions.
The U.S. Department of Justice, on behalf of the U.S. Food and Drug Administration, has filed a complaint for permanent injunction Case #2:09-cv-03211-JAG-ES, against Quality Formulation Laboratories, Inc., American Sports Nutrition Inc., Sports Nutrition International LLC and Mohamed S. Desoky, who oversees operations at all three companies.
The companies, located in Paterson, N.J., manufacture dietary supplements and protein powders and distribute them throughout the United States. The companies also export powder mixes and dietary supplements for sale by private label customers.
The government's complaint, filed July 1, 2009 in the U.S. District Court of New Jersey, alleges that the companies have failed to follow current Good Manufacturing Practice (GMP) by manufacturing and storing food under filthy conditions and in conditions that may cause major food allergens to enter into products not intended to contain them.
The complaint also alleges that the companies failed to disclose major food allergens on the product labels and have other labeling problems.
According to the lawsuit, during a recent inspection, FDA investigators claim they found that several of the companies' products contained milk ingredients that were not declared on the product labels. In addition, the company failed to clean processing equipment between batches and control allergens in the facility.
According to a recent FDA press release on July 10, 2009, the FDA states, "This company has consistently failed to correct filthy conditions in their plants and to make sure that allergens are appropriately declared on the labels, despite frequent warnings to do so," said Michael Chappell, the FDA's acting associate commissioner for regulatory affairs. "The FDA will not tolerate companies that fail to provide adequate safeguards."
Sportsnutritionlawsuit.com will provide readers with future developments regarding FDA investigators allege claims of discovery of live and dead rodents and rodent urine, feces and gnaw holes on bags of product and the validity or lack of evidence of rodent activity - rodent excreta pellets and urine staining - throughout the facility, including the blending room and the warehouse.
Key Developments Sportsnutritionlawsuit.com will report and keep website visitors informed of will consist of:
:The Governments Lawsuits alleged claims of:
(a) A dead rodent - cut in half- was found on a blender motor platform;
(b) An accumulation of rodent excreta pellets was seen near several of the
(c) Rodent tracks were observed on the platform.that holds one of the blender
(d) A dead rodent, surrounded by rodent excreta pellets, was found in an area
used to store near-finished product;
(e) On two occasions, a live rodent was seen running through the blending
room, and a live rodent was also seen under pallets of product packaging; and
(f) A bag-by-bag examination of 21 bags of whey protein concentrate
revealed that the majority of the bags exhibited rodent contamination - rodent gnawing, urine
staining, and excreta pellets.
Sportsnutritionlawsuit.com will keep the public informed of any developments in a factual and un-biased manner.
http://www.sportsnutritionlawsuit.com
###